Professional Renovation Company in Ottawa
Ever since its beginning, Renovco Ottawa promptly became the leader in renovation and restoration services in the Greater Montreal Area.
We're proud to also be servicing the Ottawa/Gatineau and surrounding areas.
The full spectrum approach adopted by Renovco Ottawa Management, from being general contractors to restoration experts to a fully equipped design center has earned Renovco the spot lead in the construction field.
It has received several remarkable recognitions from reputable institutions such as Canadian Business Magazine: PROFIT500: Fastest Growing Companies in Canada as well as Consumer Choice Award for the past 4 consecutive years. Nonetheless, it has also obtained accreditation from different Professional establishments such as the IICRC (Clean Trust Certified).
Today, Renovco Ottawa offers a wide range of services covering residential, commercial, and industrial sectors.
Its field of expertise includes all types of renovation and design service, general contracting, mold remediation, post-disaster restoration and clean-up, content handling, and warehousing.
Renovco Ottawa holds quality and customer convenience at heart. Along with its wide experience, our team brings in its human touch by providing personalized attention to every project; preserving the integrity and the soul of every house and building.
Renovco Ottawa owes its success to the competency and skill of its professional teams and the trust of customers
Our Renovation Experts
Our teams of experts are always ready to serve you, whether you would like to design your dream kitchen, remodel a bathroom, finish the basement, create a new home extension, renovate your office or get your home restored after a flood or fire, you can count on Renovco!
Renovco has a smartly identifiable Unique Concept. From emergency work reconstruction, content handling and cleaning, warehousing, mold remediation, Ozone treatment, and Fire-line system to a distribution channel and one-stop-shop for design services. This clever solution is translating to become, not only an exclusive competency that Renovco enjoys but also a profound peace-of-mind feature that clients treasure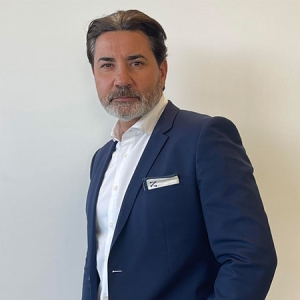 Graduating with a Bachelor of Arts emphasis in Economics, Walter Assi, proceeded to earn his Master's Degree in Public Administration policy. After finishing his college years, and from 1998 to 2003, Assi, successfully managed to establish a chain of retail stores across Quebec. Since 2001, he successfully established Renovco.
Today, Renovco is one of the leading general contracting companies in Quebec.
Assi also participated in several media appearances from hosting a radio show for over two years addressing renovation topics, to TV interviews and special reports, as well as publishing articles in the Montreal Gazette.
Assi's vision is to become national and later multinational. With strong determination and a "sky is the limit" attitude, Assi believes that his vision is soon to become true.
"…We have a following in a way. We have a certain client DNA that is loyal to us"
Walter Assi, when asked how people are automatically coming to you, published in the September edition of the CEO CFO interviews
*Note you can read the full interview in the Media section.
Alex Charbachi
Vice President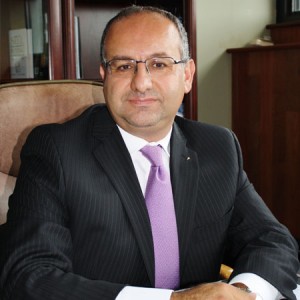 Completing his first year at the University of Montreal in the field of Law, Alex, determined and certain, proceeded to launch a series of retail stores across Quebec.
By 2002, Alex joined efforts with Walter to establish Renovco Inc., the Renovation and fire/flood Restoration Company in Montreal.
Combining both, knowledge and professionalism, Alex reaped success at a very early stage of his career. Nevertheless, his sole goal and heart go to distinguishing Renovco from it are surrounding.
"…The full "turn-key" solution promoted by Renovco, makes it unique, just different from all other players in the field…"
Alex continued:
"…Renovco takes pride in its highly specialized work teams of project managers, designers, and tradesmen such as electricians, carpenters, plumbers and interior system specialists. Their aim is to respond accurately to customer needs and deliver quality projects…"
Alex Charbachi, when asked by Consumer Choice Award to describe Renovco.
*Note you can read the full story on the Consumer Choice Award Website,
Click on this link to be redirected: https://www.ccaward.com/Montreal/Renovco.html