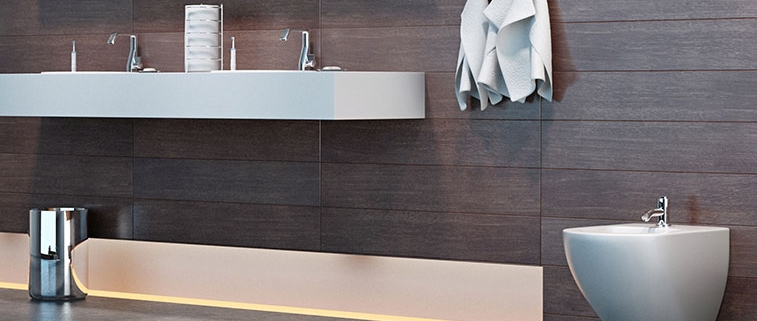 A bathroom remodel in Gatineau will not be cheap, but it will not only enhance your everyday life, but it will also help you increase the value of your home or condo since bathroom renovations can be fantastic investments!
The room size, the materials used, the scope (demolition, design, plumbing, electrical work, tiling, painting, structural work, fixtures, and so on) – all of these and many other aspects can have a significant impact on your bathroom renovation expense.
Given the number of factors and the fact that each project and situation is unique, we offer a free remodeling cost estimate session with no obligation on your part.
Changing The Daily Routine
Today's bathroom does not have to be tight or solely functional! The new bathroom improves your well-being by being both comfy and cozy. Have you decided to treat yourself to a bathroom renovation that fits your personal style? 
Trust the experts at Renovco Ottawa. Renovating the bathroom is an exciting project that will improve your everyday quality of life. Begin right away!
Allow yourself to be charmed by the elegant and inventive bathrooms in our huge showroom, or schedule an appointment at your house for a free examination with the Renovco Ottawa specialists.
A Wide Range Of Materials
Renovco Ottawa ensures that our materials are of the highest quality. We provide a wide range of styles and colors as a result of the solid relationships we've established with our suppliers. This variety assures that the vanities we create will truly suit you, regardless of your taste or budget. Renovco Ottawa offers the abilities, experience, and creativity to realize your wildest fantasies, whether you want a simple vanity to equip your bathroom in the traditional style or a modern one for your opulent bathroom.
Bathroom Renovation Costs in Gatineau
The average cost of a bathroom makeover is around $13,393. The average homeowner spends between $7,785 and $19,338. The magnitude of your refurbishment will have a significant impact on this cost. 
You can update the essentials in a small to the medium-sized bathroom for as low as $4587 to $9174. Expect to pay at least $17,000 for larger and master baths.
As a home improvement project, a bathroom makeover has some of the highest resale returns. However, you must exercise caution in where you spend your money since expenses can quickly pile up. 
Before hiring a bathroom renovation specialist, you should have a basic idea of your budget and where you want to spend it. Asking questions, setting realistic expectations, estimating costs, and budgeting from the beginning might mean the difference between finding a contractor you trust and enjoy working with and a long and stressful few weeks.
Why Should You Work With Us?
In Gatineau, we specialize in bathroom repairs and remodeling. We will ensure that the end result of your bathroom makeover is a space that is comfortable, energizing, and, most importantly, clean.
We are a one-stop-shop for all of your renovation needs, as well as a supplier of high-quality bathroom items and services at reasonable pricing.
Don't hesitate to contact Renovco Ottawa if you're ready to take advantage of the best bathroom renovations Gatineau has to offer. Please fill out our online form or call us at 613-727-7070 for pricing.