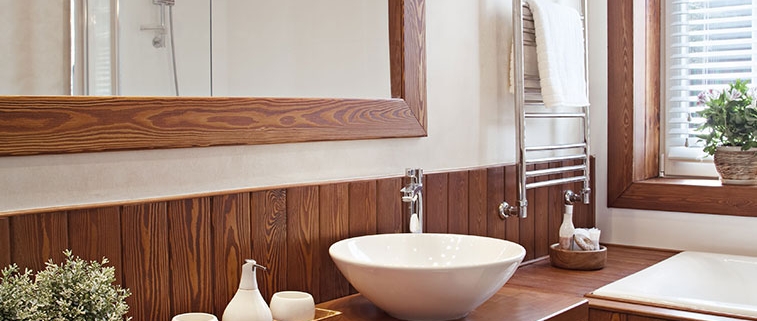 When it comes to house renovations in Nepean, the first step is to select a reputable and competent specialist to do the task. Our skilled renovators at Renovco Ottawa consistently strive to provide each of our clients with renovation services that improve and enrich their homes. We understand that your house is most likely the most significant and largest investment you'll make in your life, so we always do everything we can to make it the best it can be.
Renovco Ottawa has been serving Nepean residents and business owners, and our licensed, skilled, and experienced specialists have built a good reputation in that time. We collaborate directly with our clients to design their remodeling projects, ensuring their complete happiness with the result of all of the work that we provide. You can rely on our expertise for high-quality craftsmanship whether you're building a deck or a dock, renovating your basement or bathroom, or adding a room to your house.
Bathroom Renovations in Nepean
Your Nepean home's bathrooms should be peaceful havens of comfort and seclusion, but several frequent issues with older bathrooms can transform them into major sources of irritation. Whether you have old and worn-out plumbing fixtures, moisture-damaged walls or flooring, or simply a bad general design, your bathroom can quickly become an uncomfortable and unappealing feature of your home.
Our expertise can help you create the right bathroom for your home and family, whether you want to build a bathroom from scratch or preserve the design of your existing bathroom while improving some of its amenities.
Reasons to Remodel
Begin by determining why you want to refurbish your bathroom. This will not only offer you a better understanding but will also aid with budgeting and design plans. Are you sick of the way your bathroom looks and feels? Do you desire additional opulence in your master bathroom? Or do you simply have too few bathrooms in your home and require more? There is no right or wrong solution, so consider your home and personal requirements.
Aging-in-place
If you love your house and know you want to stay, make plans for future requirements and renovations now. As you get older, bathrooms can become difficult to traverse and potentially a safety threat. If you're planning a bathroom renovation, think about incorporating some aging-in-place features. It's also a terrific method to provide visiting grandparents or elderly relatives with a convenient bathroom.
Remodeling vs. Renovation in Nepean
When it comes to bathroom renovations, it's also crucial to establish if you intend to renovate or redesign the area. While these two words are often used interchangeably, there are some important distinctions between them.
Renovation
The purpose of a bathroom renovation is not to change the physical arrangement of the room. Instead, it's about improving or modernizing what currently exists. This might range from as simple as new fixtures and lights to as complex as constructing a new walk-in shower. It could concentrate on installing new tile flooring to replace an old, worn-out floor. Bathroom renovation costs can also be lower, and the work does not usually require a permit. Renovations can be DIYed or left to a professional, depending on the sort of work.
Remodel
Bathroom remodels are often more expensive and extensive because they require changing the layout and appearance of the area. This can include things like enlarging the bathroom or changing the layout of the pipes or cabinets. More difficult remodels will almost always necessitate the assistance of a professional contractor. Before any work on plumbing or electrical upgrades in a remodel can begin, a permit must be obtained. Remodeling can do a lot more to improve a home's overall appearance and appeal, particularly in a poorly built bathroom. While it may cost more in the short term, the long-term benefits and payback will be far greater.
Why Should You Hire Us?
We specialize in bathroom repairs and remodeling in Ottawa. Renovco Ottawa will make certain that the result of your bathroom renovation leaves you with a space that is comfortable, invigorating, and, most importantly, clean.
We are a one-stop shop for all of your renovation needs, as well as a provider of high-quality bathroom products and services at competitive prices.
If you're ready to take advantage of the greatest bathroom renovations Ottawa has to offer, don't hesitate to contact Renovco Ottawa. For pricing, please fill out our online form or call us at 613-727-7070.