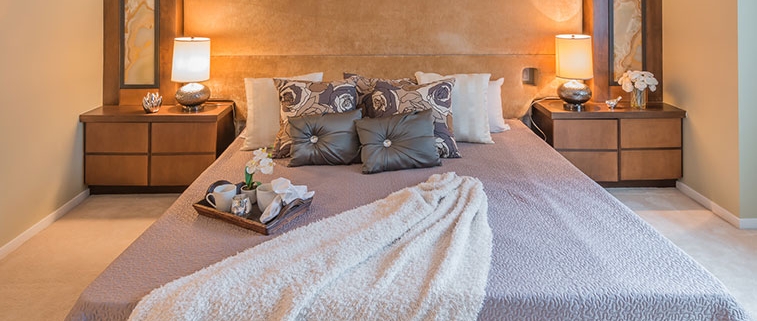 It is well known that we spend a significant amount of time in our bedrooms. A person in Ottawa should sleep for 8 hours every night on average. If you think about it a bit further, that is nearly 60 hours of sleep every week.
As a result, it's critical to make your bedroom a peaceful and attractive atmosphere. You want a bedroom where you can unwind after a long day, where you can sleep peacefully, and where you can wake up in solitude. As a result, if you decide to conduct bedroom renovations, you should not overlook the value of hiring a professional bedroom renovations firm.
Renovco is a firm that offers bedroom renovations around Ottawa.
First Step In Your Renovation Ottawa
Bedrooms in today's world are often significantly larger than they were in the past. As a result, when it comes to your makeover, our contractors will have plenty of room to work with. When you choose Renovco Ottawa, you will be given a remodeling contractor that will work with you every step along the way to create the contemporary bedroom you desire. Among our remodeling services are:
Flooring design and installation

Installation of lighting

Painting

Installation of windows
Because your bedroom should be a place where you can relax and unwind, our designers provide the greatest bedroom renovations. In addition, we combine attractive textures with effective space usage to create a room that will greet you at the end of the day.
From the minute you phone our office, we consult with you and work with you every step of the process. This entails meeting with us for a consultation so that we can obtain a sense of your ideal renovation. In addition, we work with you throughout the design and product selection process, with our experienced staff there at every step to make your ideal bedroom a reality.
What's the cost of a master bedroom renovation in Ottawa?
The cost of a renovation, like any other, is determined by the breadth and complexity of the job, the quality of materials and finishes, and the amount of labor required. Unfortunately, there is no such thing as an "average" master bedroom size. Older homes typically have smaller master bedrooms, however, newer homes may have a full master retreat with a sitting area, en suite, and two huge closets.
Why are we here?
Our skilled teams are always ready to serve you, whether you want to design your dream bedroom, remodel a bathroom, finish the basement, build a new home addition, rebuild your workplace, or have your property restored after a flood or fire, or simply for a fresh appearance.