Nowadays it is hard to find good renovation ideas for the bathroom or any other room in an old style house. The biggest part of all the old houses has so much history that is a sin not to save them. Renovco can help you bring back to life your home like the golden days when it was first built. You are just a phone call away from having the bathroom you desire.  In this article, you will find some tips on how to save all the glory of your old bathroom while using new methods and furniture. In the end, you will have the bathroom you see in the old movies that you like and the enjoyable modern appliance.
Choose the Right Paint Colour
Choosing the right colour may be the most important key so you may have wanted a result at the end. We all imagine the old-time "painted" with dark and faded paint colours but on the contrary, there are a lot of warm and modern colours that can give the same class as the dark violet etc. We advise you to use warm colours like faded yellow or light apple green, always keeping in mind the colours of the furniture. One important thing that you are lucky to have nowadays is the quality of colour. Make sure to use anti-microbial paint that protects your walls from moisture and mildew. Even though it can cost you more at the moment, you will save afterwards because these paints will last forever. Another important thing to mention is that you have to keep the bathroom untouched and unused till the paint has finished drying.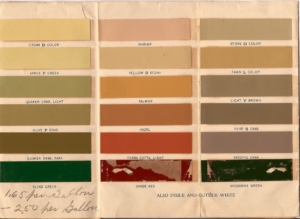 Select the Faucet First
Choosing the right faucet for your sink or your tub may be the hardest thing to choose. A beautiful faucet will be the most visible thing in your bathroom that everyone will envy. After you choose the tub and sink faucet you can proceed choosing all the other bathroom hardware, toilet flush lever, towel bar and everything else. There are some modern double faucets ideas with a vintage vibe that will bring after renovation the whole old look to your old house bathroom. We need to keep it simple for the faucet colour, we advise you to choose between gold and silver ones. Also if you want to go a little extra you may choose different sink faucets with different flower styles etc.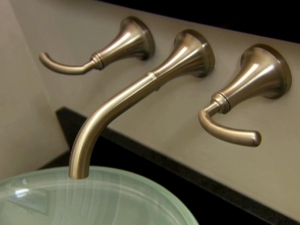 Think About Your Storage and Counterspace Needs
We do not want our bathroom to be all looks and not at all easily usable. That's why we need to think about storage so we can have easy access to all the things in our bathroom. The traditional sink offers a nice classy look but lets no room for a storage area and it's very limited in the counter surface. The best choice is to have a big antic looking wood cabinet with a big bowl sink in the top. The bowl sinks look perfect with our previous chosen classy faucets.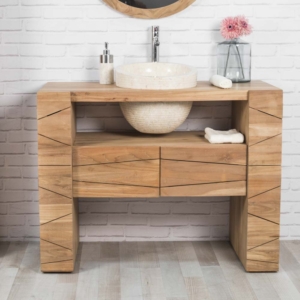 Make Flawless Flushing a Priority
Usually, older homes have some serious problems with the pipeline system. That's why firstly you must hire a plumber to fix these issues before continuing to choose the right toilet. Most old houses have iron pipelines that get easily rusted and start leaking. Installing new plastic pipelines will save you a lot of money in the features.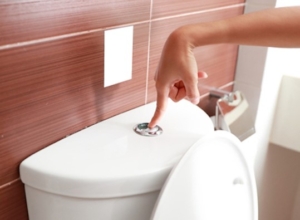 Flatter Yourself with the Right Light
In most cases, bathrooms have small windows and that's why they lack natural lighting. Installing a professional and custom lighting system will be your best investment in order to bring to life your bathroom renovation ideas for your old house. The perfect place to pay the most attention while placing lights is around the mirror that is located on top of the sink. The new led lights camouflage as old lamps, not only will help you decorate your bathroom but also will help you getting ready in the morning or putting your make-up on before going out.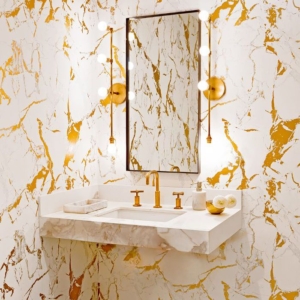 Pick Porcelain
Bathrooms of the old houses let you a wide variety of choices of your tiles. You can choose one colour tiles or go crazy on tiles with different shapes, colours and designs because everything is acceptable. We advise you to choose between porcelain tiles design because they are way cheaper and need less little maintenance over cement and encaustic ones.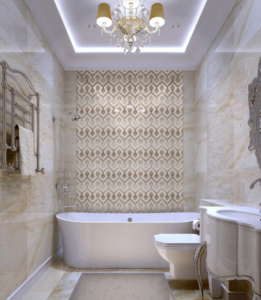 Upgrade Your Electrical
The old house bathroom may have an outdated electrical system and we will try to give you some renovation ideas. Your newly renovated bathroom will need a new electrical system too because the modern appliances like a washer machine or hairdryer will need much more electrical power than the old electrical system can not handle.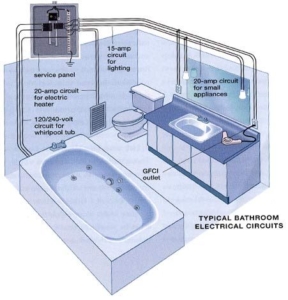 Control Air Temperature and Humidity
Bathrooms are rooms with the highest levels of temperature and humidity. You need to be careful about choosing the right heater and ventilation system. The best thing to have is the top middle size window that can bring fresh air and increase the airflow. If it's impossible to have a window a modern ventilation system is a must.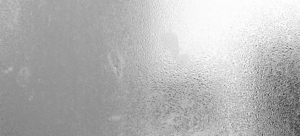 Why Us?
Fortunately, all of these potential issues can be solved by hiring a renovation professional that has a proven and tested process. For your various renovation needs, Renovco Ottawa is the best solution. We can help you to replace your windows and doors. We work with quality, also we are fast and very economical. Call us at 613-727-7070 or book an appointment at info@renovco.com.
Our teams of experts are always ready to assist you. Whether you would like to design your dream bedroom, remodel a bathroom, finish the basement, create a new home extension, renovate your office or get your home restored after a flood or fire, or maybe just for a new look, you can count on Renovco!
https://www.renovcoottawa.com/wp-content/uploads/2020/12/Old-House-Bathroom-Remodel.jpg
768
997
Renovco Ottawa
https://www.renovco.com/wp-content/uploads/2014/11/renovco-airmiles.png
Renovco Ottawa
2020-12-03 20:39:47
2021-11-05 19:23:30
Bathroom Renovation Ideas for Old House