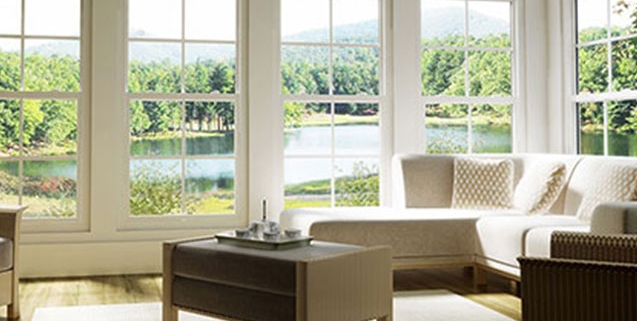 Whether it's a large-scale project or a simple renovation process everyone loves its newly renovated living room. For all the customers that want to renovate their living room, we are ready to assist you and help you choose the design styles. Renovco Ottawa has the necessary experience to turn your living space into a wonderful environment. 
We're just a call away at 6137277070!
In this blog, we are sharing with you some living room renovation ideas that will have a positive impact on living room design. 
1. Expand Your Living Room
In the previous years, the living room space was kept tight and compact to preserve energy. The living room renovation ideas are changing recently because all the customers are looking for a greater space in the interior design. A good idea is to remove the wall of the room that is next to your living room and expand your living. Although it may look like a difficult process, for a professional team like ours it's very easy.
2. Replace or Modernize Your Front Door
Are you looking for a living room renovation project that has double duty? If your living room is at the front of your house installing a new entry door or sprucing up an existing one may accomplish so much for so little money and effort. It not only improves your home's exterior curb appeal but also brightens up your front living area.
3. New Windows Bring in the Light
Natural lighting is an essential part of every living room. If you're like most homeowners, your living room windows are likely to be old, drafty, and inefficient at transmitting light. Improve the lighting of your living room by replacing the old windows with the new ones. Our isothermic windows would be a great choice for your home. 
4. Choose the Perfect Color Scheme
Color is as significant in the living room as it is in any other room in the house. The living room sees a lot of action, whether it's for hanging out, watching movies, reading, or sipping wine. With so much focus on one area, the color scheme must be absolutely flawless.
Interior painting is usually one of those tasks with a clear return on investment. Because the cost of tools and materials is so low, you'll almost certainly see a significant increase in buyer appeal.
However, you must select a living room color scheme that will appeal to the majority of consumers. When it comes to colors that people enjoy, white, gray, beige, and other neutrals are at the top of the list. Brown, gold, and earthy orange extend the color register of the living room to bolder heights, catching the eye of potential buyers. Deep blue living rooms give a sense of rich tradition, while lighter blues conjure up images of a breezy, carefree day at the beach.
5. Create Faux Extra Space
Whether or not you've knocked down a wall to produce additional living room space, you'll want to use basic tactics to give the illusion of more space on the cheap. Making a fake extra room saves money on remodeling while also making your living area more appealing to potential purchasers.
Ceiling: To avoid a claustrophobic sense, make sure that you have white walls and a ceiling.
Area Rug: Make sure you don't get an area rug that is too tiny. Between the rug's edges and the walls, leave 10 to 20 inches of bare floor area.
Shelves: To draw the eye upward, place shelves high, near the ceiling.
Storage: Build or buy storage units that are flush against the wall. Getting clutter out of sight instantly enhances the appearance of any area and gives it a larger sense.
Statement Piece: A huge, colorful, or otherwise spectacular statement piece, such as a chandelier, draws attention in and expands the space.
Choose Renovco Ottawa for the Best Living Room Renovation Ideas
Renovco is a professional living room renovations firm based in Ottawa, with a team of skilled, dedicated, and experienced employees who ensure that your living room design ideas become a reality. We aim to turn your living room ideas into reality. Hire Renovco Ottawa and turn your living room into the space of your dream. Call us now on our phone number 6137277070
https://www.renovcoottawa.com/wp-content/uploads/2021/03/livingroom-renovation2.jpg
476
637
Renovco Ottawa
https://www.renovco.com/wp-content/uploads/2014/11/renovco-airmiles.png
Renovco Ottawa
2022-05-19 09:43:49
2022-05-19 09:43:49
5 Living Room Renovation Ideas That Pay Off