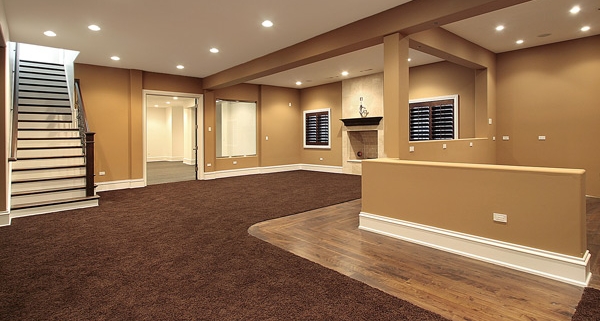 Basement Renovation – Choosing The Right Company
Developing or improving your home's basement is a major undertaking and very important.
If you're planning to use your basement renovation as a suite for tenants, a less than reputable company will often not be familiar with all the rules and you could end up with an illegal suite without ever suspecting that anything was wrong. An unprofessional company is also more likely to lack sufficient knowledge of regulations.
If you have specific plans for a completed basement renovation, such as using it for a home office or an entertainment area, a professional company such as Renovco Ottawa will consult with you at every stage of the project, to ensure that everything is done exactly to your specifications.
Unprofessional contractors might also make mistakes when it comes to insulation and waterproofing, leaving you with a repair bill that's far more expensive than the amount of money you attempted to save.
A less than reputable contractor might damage your home during the renovation. There could be extensive damage from a water leak when the contractor is working on plumbing or fire when fixing the electrical system. There could be damage to the floors or ceilings. These are just a few examples of issues that cost money to repair, outside of what you're being charged for the basement renovation.
A basement renovation is a huge commitment and you need to have the confidence that the job with be done right. Always choose a professional company with substantial experience and outstanding references such as Renovco Ottawa. We guarantee that you won't be disappointed.
There are some serious advantages to finishing your basement renovations. Lots of added space, new rooms, and not to mention the increase in your home's overall value. But finding the right company to finish your basement renovation is also a serious matter. You want only the best for your home and that's exactly what we offer, only the best. Whether you're interested in adding a home theater, wet bar, or home office to your basement, we are here to help.
Get in touch with us at 613-727-7070 for a quick quote.
WHY CHOOSE RENOVCO?
If you're looking for professionals who provide quality services for home improvement projects, Renovco Ottawa is the right team for you. For us, the main focus is always on product excellence and superior installation. Our services make your home a better place to live. With streamlined project management and efficient customer billing, clients can rest assured of quality projects from end to end. And where repair or replacement might be required. Renovco Ottawa will expedite the work to industry standard, at company expense. We are:
Licensed, Bonded and Insured
Member of the APCHQ
Accredited by the IICRC Professional (Clean Trust Certified) and the OCCQ (BBB in Quebec)
In house professionals of trade to guarantee premium service and quality
Winner of the PROFIT 500: Canada's fastest-growing companies
Winner of the Consumer Choice Award for the last 4 consecutive years
24/7 emergency services after a disaster
Comprehensive "turn-key" professional solution.
https://www.renovcoottawa.com/wp-content/uploads/2019/10/basement-remodeling-1.jpg
375
600
Renovco Ottawa
https://www.renovco.com/wp-content/uploads/2014/11/renovco-airmiles.png
Renovco Ottawa
2019-10-03 16:19:03
2020-07-23 19:25:24
Basement Renovation – Choosing The Right Company