10 Kitchen Trends You'll Be Seeing a lot in 2021
Designing a new kitchen is exciting, especially if it has been a while since it was last renovated. If you are planning to renovate your kitchen soon, it would be better to learn about the latest trends so that you can choose what is best for your space. The possibilities are endless! Our team, with the help of experts in the field, has put together 10 kitchen design trends you are likely to see in 2021.
If you are looking for a change because you want some new features of kitchen appliances, you are obsessed with new lighting or countertop trends, or you want a kitchen with a more bohemian or modern look, there is a lot that can be done to meet your needs! The kitchen usually reflects who you are, so try to give your personal touch.
1. The darkest tones are in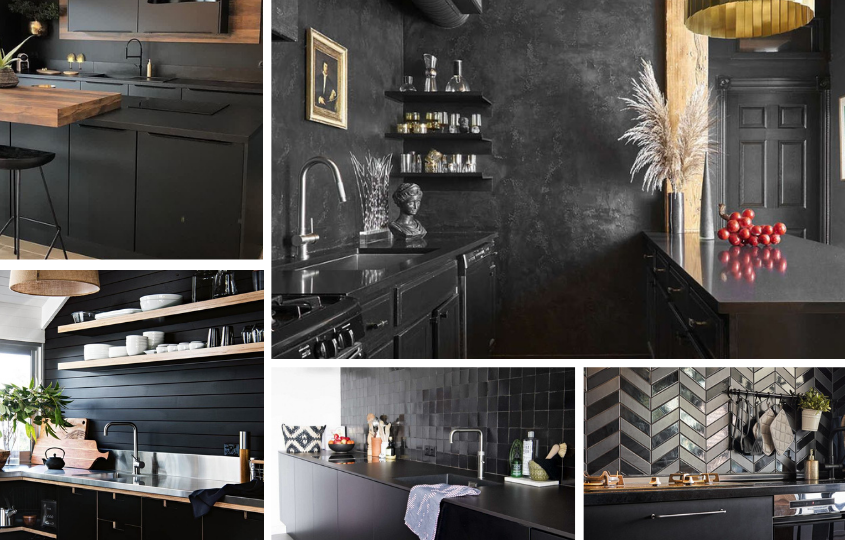 It is easy to assume that dark colors make the rooms look smaller, but they have a brighter side (pun intended): they are wrapping and provide a comfortable environment. They also mark a shift from the latest trends focusing on traditional white and bright colors.
How to integrate: Choose a neutral color that you like and that matches your counters and appliances. If humorous tones are in vogue this year, you do not have to overdo it: keep some brighter elements to give your room a little light!
2. A useful butler's pantry
Why not give yourself some fun?
If you like cooking and need extra space, a butler pantry is a dream come true!
A butler's pantry (or service pantry) is a small room that can be used as storage space, a pre-set kitchen for more stressful meals, or the last pit in front of the dining room to add the final touches to a dish!
How to integrate: Turn a free space in your kitchen into the perfect pantry – it doesn't have to be big, convenient.
3. Elegant kitchen accessories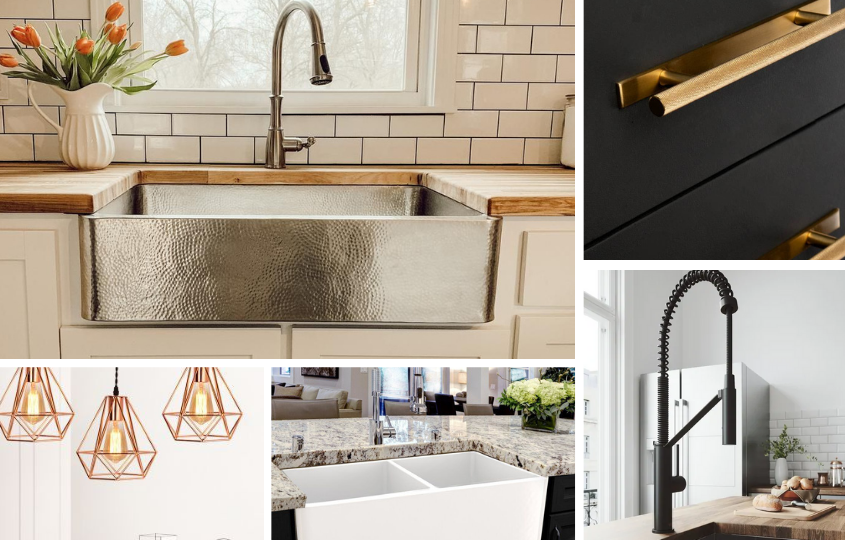 As they say, luxury is in the details. Choosing unique cabinet handles, faucets or suspended lamps can make all the difference in the overall look of a kitchen. Get a unique shape like a set of envelope handles or even crack directly in the closet; there are actually no restrictions when it comes to kitchen accessories!
How to integrate: Make sure you get accessories that go well with your kitchen style. For more contemporary or minimalist kitchens, you can choose simple but elegant or personalized decor elements.
4. Classic kitchens are back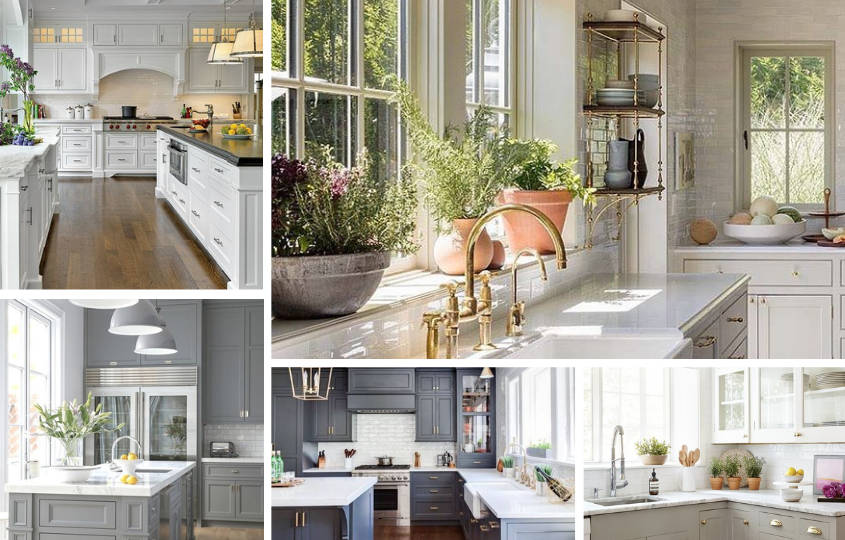 Our design experts have noticed a return to more classic and traditional kitchens. In recent years, modern all-white kitchens were quite popular, but classic kitchens give a more attractive feel. Since kitchens tend to be the main room in a home, they need to be functional and comfortable. A classic kitchen has to do with details: fireproof glass, handmade gloves, glass panel cabinets, exposed dishes, etc.
How to integrate: Choosing shaker cabinets is a great starting point. You can also get brass gloves or gloves for them. As for the walls, we usually see dark blue or shades of green. Alternatively, cream, white or gray cupboards are the way to go.
5. Natural materials are shining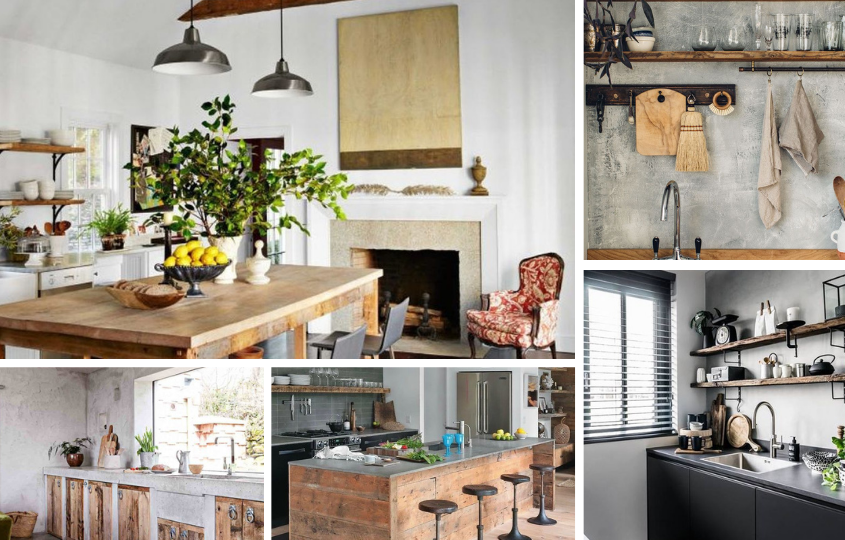 The quality of the material is very important in the new kitchen trends. For example, a minimalist kitchen will let natural materials steal the show. Marble, quartz, wood, or any other natural material is the way to go! As for the tiles, matte finishes are also suggested. This time, the motives are quite discreet. However, some tiles may have a high gloss finish and be unusual shapes.
How to integrate: Make sure most of your finish is matte enough. Also, allow the marble tiles to have visible veins or your terrazzo to have large chunks if they are all in neutral and warm tones.
6. Stunning backsplash for an amazing kitchen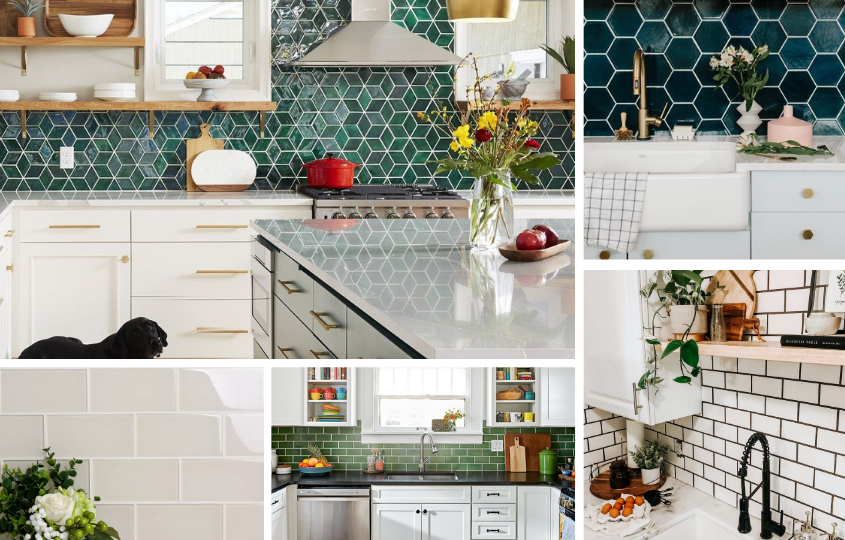 Having a beautiful rear view is the key to happiness in a kitchen! A variety of materials can be used to complete the look: colorful ceramics, glossy glass tiles, and even natural stones. Once the materials have been selected, you can install them in an original pattern, such as a hexagon or arabesque, or place them one after the other.
How to integrate: It's up to you! A rearview can blend in perfectly with the rest of your kitchen or provide an interesting contrast.
7. Oversized pantries are ideal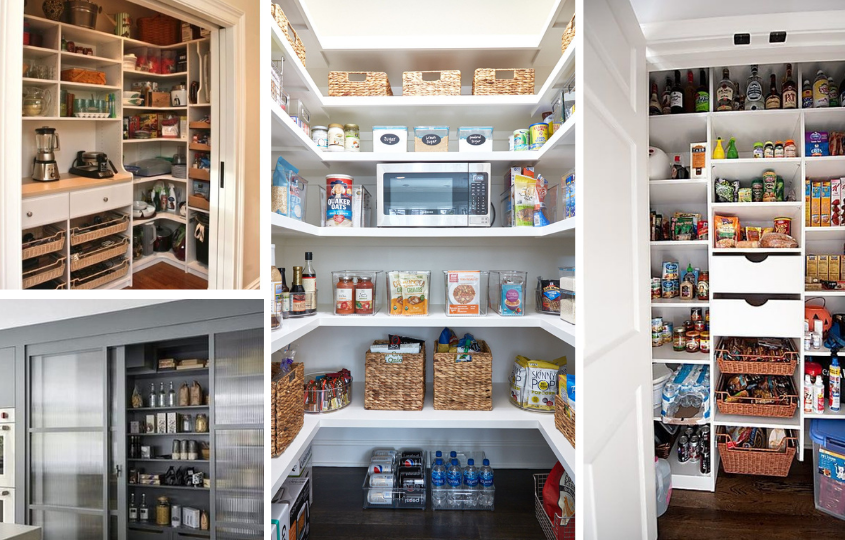 Do you have so much space in your kitchen? If so, this trend is for you! It's time to make your pantry bigger and organize it so that everything is easily accessible. You will not need to bend over to try and find a bag of flour in the back of a dark closet! Consider adding a coffee station and/or toaster or hiding small appliances in the pantry so that your kitchen always looks clean.
How to integrate: Make sure you properly evaluate the dimensions of your kitchen. Plan to get electrical outlets inside your pantry in order to use electrical items without adding items to the kitchen counter. Of course, do not forget to add lighting to this new space.
8. Surprising vent hood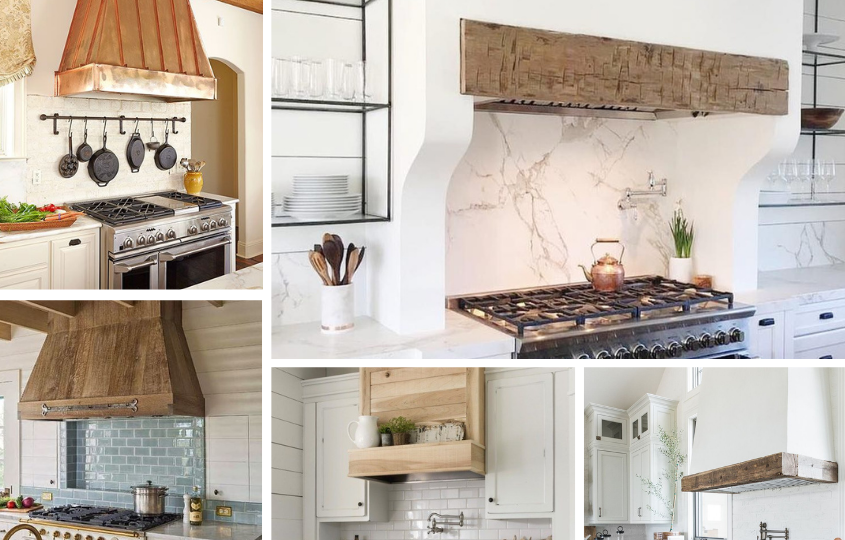 We rarely associate air vents with designer accessories, but who says it has to be that way? Make your hood a key element in your kitchen decor by painting it with a color that perfectly matches the rest of your space or by throwing wood tiles to hide its structure. 
How to integrate: Start with safe materials that will not affect the operation of your lid. Just go with the flow and choose the style that fits best your overall taste!
9. You can never go wrong with a marble 
Marble is always a hit. Why? Because it is so elegant and a safe bet if you always want to keep up with the latest trends. Marble can be easily damaged and can scare people away, but if you protect it with the right adhesive, it will remain like new, no matter what!
How to integrate: Do not limit yourself to just countertops – use it for your backsplash or even your kitchen island.
10. Local shopping is always in style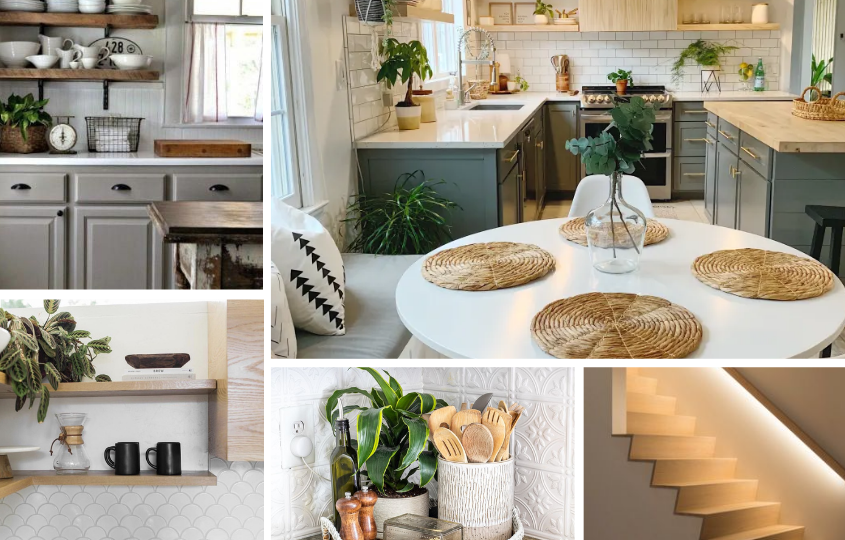 2021 is about helping local businesses, but what does that mean for your kitchen renovation project?
Consider buying small decorative accessories from local artisans and craftsmen such as cabinet makers and local tile and stone companies. Local buying is great for our economy and product quality is usually much better than buying from elsewhere.
A growing number of consumers are becoming aware of the environmental implications of their actions and are inclined towards purchasing eco-friendly products. For example, if the cupboards of an old kitchen are still in good condition, why not just put them on?
How to integrate: Ask your contractor where the materials come from and if some can be restored.
https://www.renovcoottawa.com/wp-content/uploads/2021/05/1400957702866.jpeg
725
966
Renovco Ottawa
https://www.renovco.com/wp-content/uploads/2014/11/renovco-airmiles.png
Renovco Ottawa
2021-05-18 14:04:41
2021-11-05 19:23:59
10 Kitchen Trends You'll Be Seeing a lot in 2021