2021 Home Addition Costs | Toronto vs Montreal
While a home addition may be the best choice you make for your home, several factors are worth considering.
Are you thinking of addition for aesthetic reasons? Want more space? Is it to boost the value of your home? Is it something completely different?
Your needs and desires will determine the type of follow-up and the cost of the project in question.
Average Home Addition Costs
Although different types of home supplements incur different costs, here are the prices we are used to seeing in the quotes our customers receive from contractors:
Types of Home Additions
Average costs (incl. material & labour)

Montreal

Average costs (incl. material & labour)

Toronto

Storey addition (unfinished)

$215 to $270/sq.ft.

$260 to $325/sq.ft.

Storey addition (turnkey)

$250 to $300/sq.ft.

$300 to $360/sq.ft.

Garage addition (unfinished)

$165 to $195/sq.ft.

$200 to $235/sq.ft.

Garage addition (turnkey)

$200 to $250/sq.ft.

$240 to $300/sq.ft.

Carport

$60 to $80

$75 to $100

Home addition on piles (unfinished)

$215 to $245/sq.ft.

$260 to $300/sq.ft.

Home addition on piles (turnkey)

$250 to $275/sq.ft.

$300 to $350/sq.ft.

Home addition on foundation/slab (unfinished)

$260 to $295/sq.ft.

$315 to $360/sq.ft.

Home addition on foundation/slab (turnkey)

$290 to $325/sq.ft.

$360 to $400/sq.ft.

4-Season sunroom on piles (unfinished)

$250 to $280/sq.ft.

$300 to $350/sq.ft.

4-Season sunroom on piles (turnkey)

$215 to $240/sq.ft.

$260 to $360/sq.ft.
*Many factors can affect the total cost of renovations, involving, but not limited to, the type of work to be done, the type of building, the area of the city, the power required, the materials needed, the safeguards, project length (faster = higher cost) and contingencies.
Consequences f COVID-19 in The Construction And Renovation Sectors
Keep in mind that some unforeseen events due to COVID-19 can affect the cost of renovation projects without warning. For example, the industry has encountered a treated timber shortage since the first lockdown, resulting in a massive price fluctuation. Other building materials are likely to experience similar issues.
The Cost of a Home Addition to a Foundation
The cost of a home addition with a turnkey foundation is approximately $ 285 and $ 350 per square foot. If you are looking for adding a lot more space to your home, this type of addition is a great choice. You will greatly expand the main floor of your home, but you will also expand the footprint of your basement. On average, finishing a basement costs $ 30 / sq.ft. Extending your existing foundation is also warmer during winter, compared to additions in piles.
When planning a home addition, one of the biggest challenges your architect or technologist faces is coming up with a plan that will integrate seamlessly into the current architectural design of your home.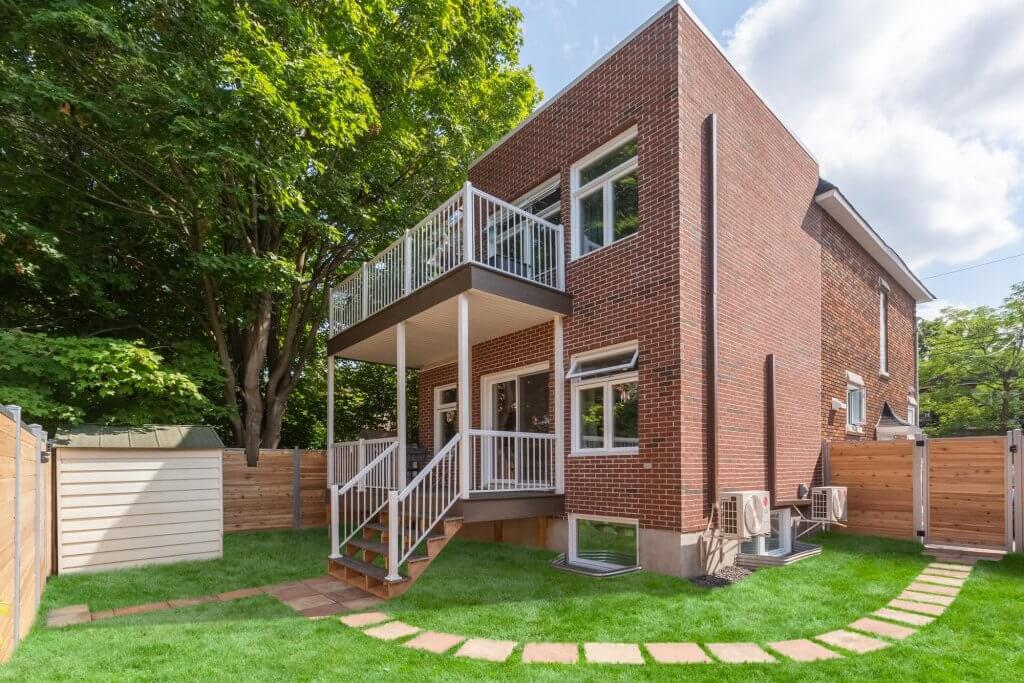 The Cost of Home Addition in Piles
If you plan to get a home addition in piles, the estimates you get are likely to be somewhere around $260 and $350 per square foot – it all depends on whether you are looking to get a closed, full key addition. Going into this type of home supplement will allow you to save costs, compared to a home supplement made on a concrete slab. Choosing to add in piles has quite a few advantages. A house on piles is very resistant to unstable terrain, making it quite easy to build. Also, the machinery required to perform the job is much less invasive and costly than those needed for a foundation.
However, it is important to note that your energy bills may be slightly higher during the winter months as the additive on the piles is not as insulating as concrete. To avoid large heat losses, it is important to properly insulate the floor of your additive with special insulating materials.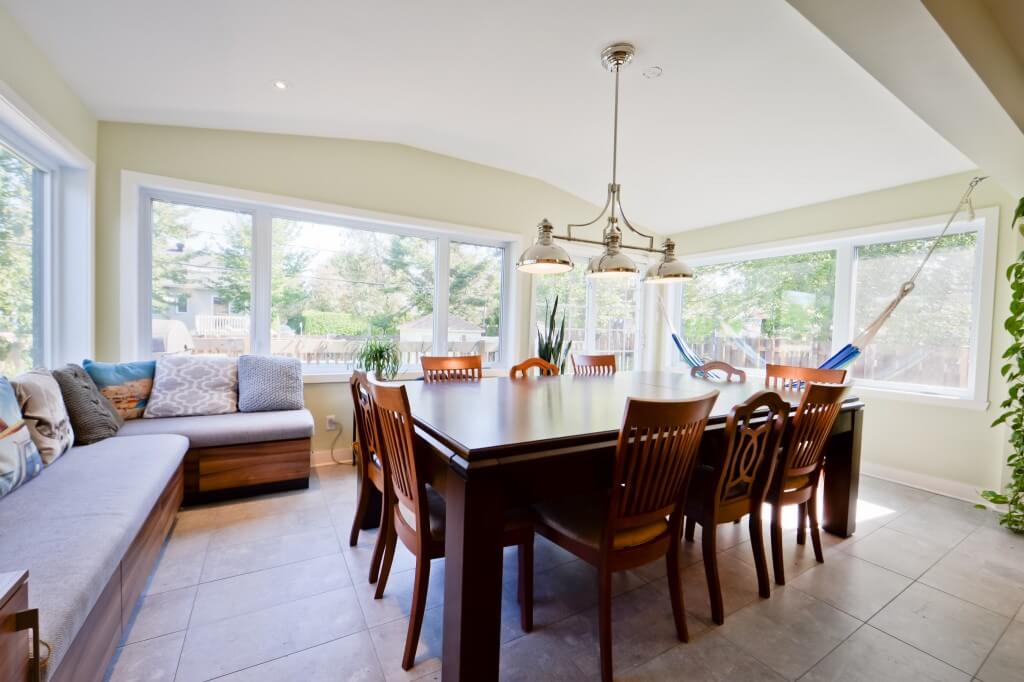 The Cost of Home Addition in a Concrete Slab
Extending your home to a concrete slab is another choice you can do. The cost of this additional home option is somewhere between $240 and $350 per square foot. It's ideal if you do not want to dig to add a new foundation, and it is also more insulating than additions on piles. Your extension will basically be built on monolithic concrete (concrete poured only once), which has 2 roles – the foundation of this new addition and the floor of the space. Insulating this type of flooring is much easier than insulating a piled floor as concrete slabs retain heat during the winter months. If you plan to continue with this kind of addition, you will need to check if your property can withstand this type of structure.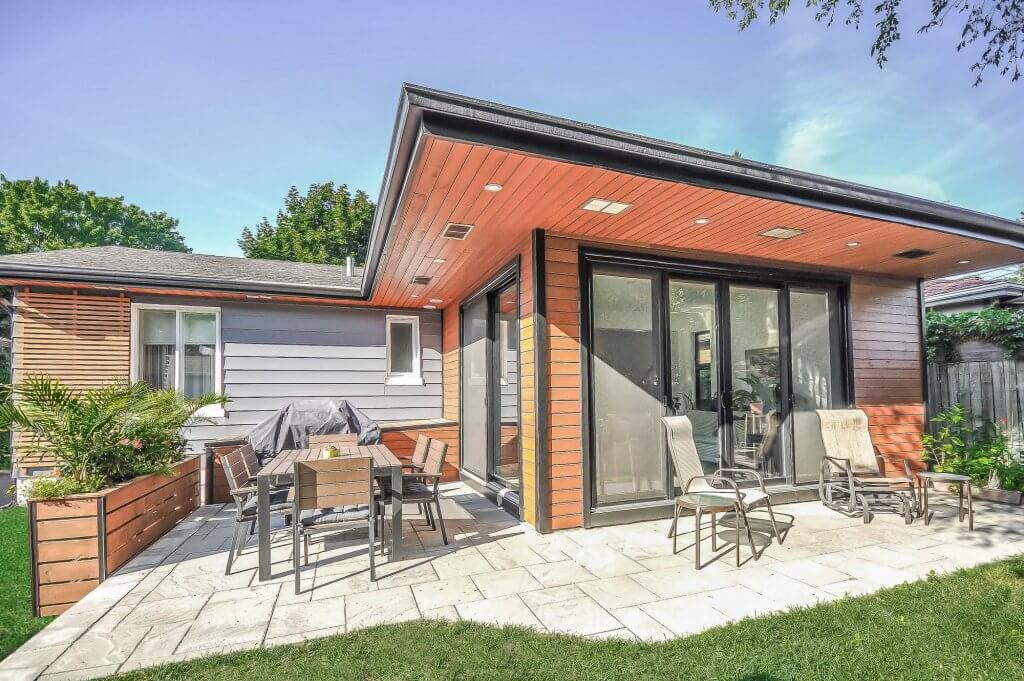 The Cost of a Solarium or a Sunroom
A sunroom can be constructed on piles, on a foundation, or even on a concrete slab. Generally, homeowners tend to get a 4 season sunroom in piles, given the lowest price. The cost for this type of home addition varies between $200 and $300 per square foot. A sunroom addition should be insulated, ventilated and heated like the rest of the house or any other type of addition to the home. On the other hand, a sunroom or sunroom with 3 seasons, is not necessarily considered a home addition. If you decide to get a sunroom addition that looks south, getting slightly tinted windows is not a bad idea as the indoor temperature of the space can rise quite high in the summer months. You will also likely need air conditioning in this new space during the summer.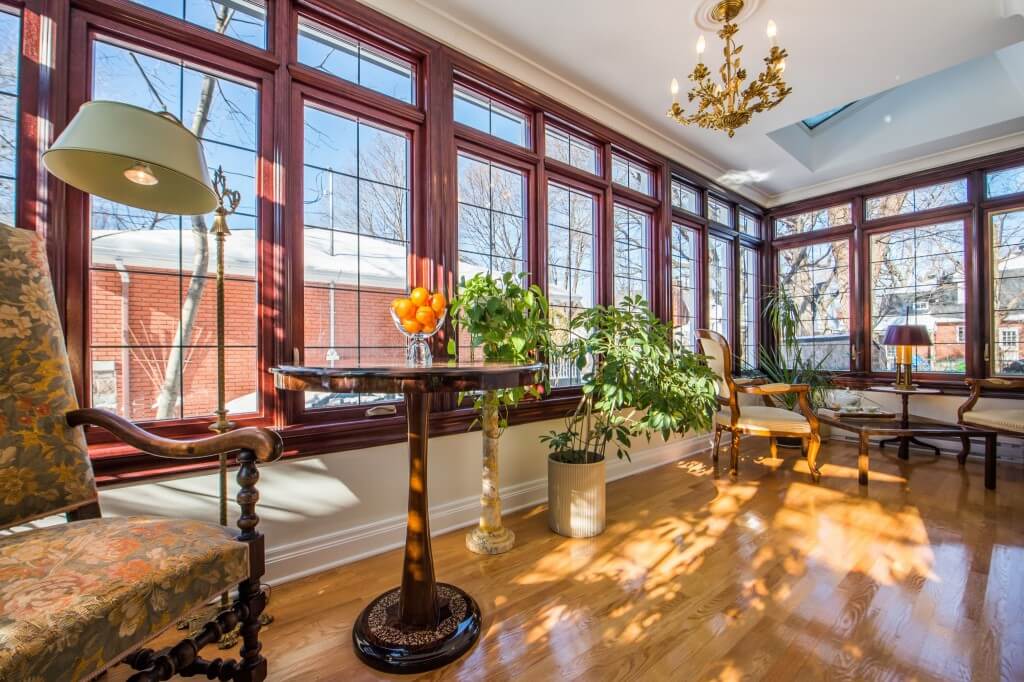 The Cost of Adding a Second Storey
An extra on a key floor can cost anywhere between $240 and $300 per square foot. This is one of the most popular home addition choices for many reasons. First, you can expand your living space without taking up too much space on your property. It also significantly boosts the resale value of your home. Although, like any other home supplement, you will need to check the rules and regulations in your city. You will also need to be ready for 2 to 3 months of work planning, then, depending on how complex the work is to be done, plan for another 3 months of construction.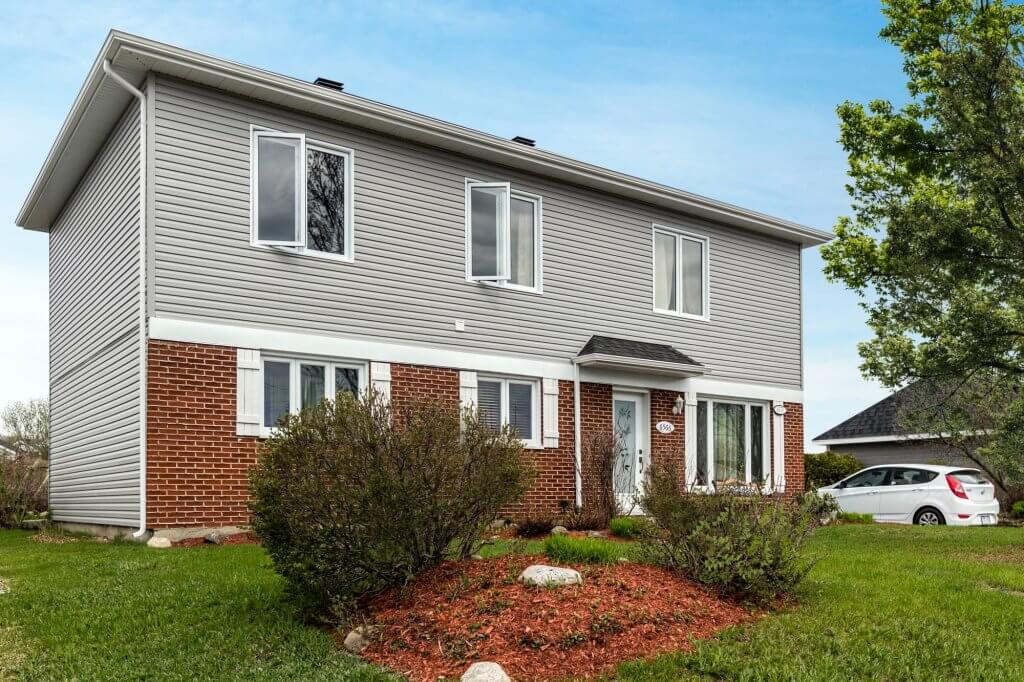 The Cost of Adding a Garage
Adding a garage not only permits you to add dedicated space for your workshop or cars, but some people also choose to add more living space above it. The cost of an additional key garage is somewhere between $ 200 and $ 240 per square foot.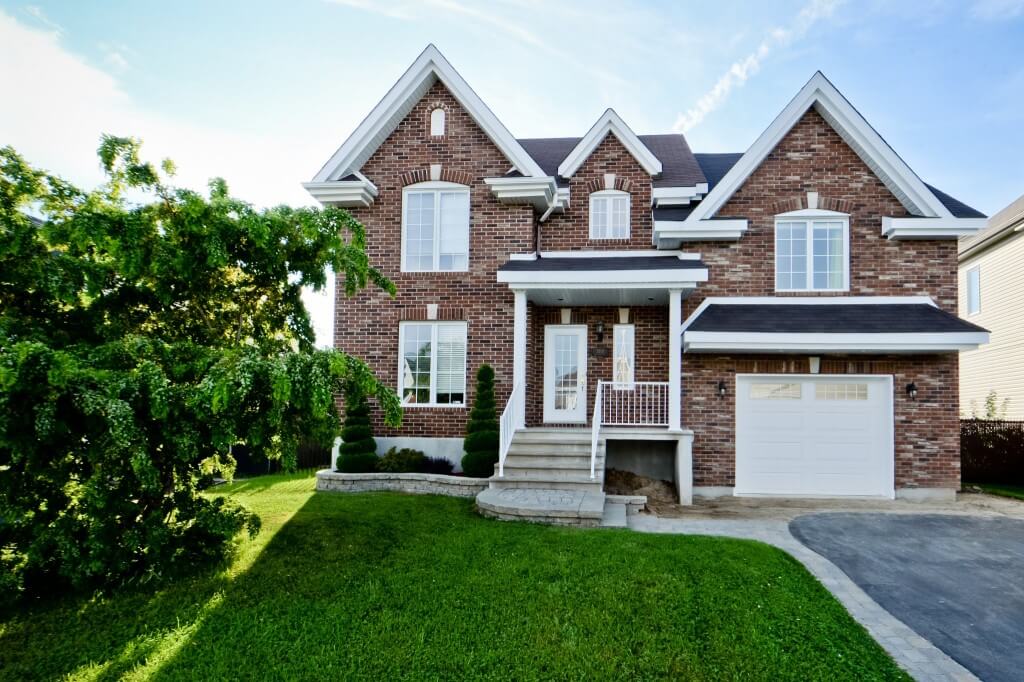 Basement Addition Cost
Adding a basement to your home is not something simple. This option is quite costly, as it involves many costly steps. Building a house costs approximately between $16,000 and $20,000, then the foundation can cost anywhere between $30,000 and $45,000, and lastly, you will need to add the cost of finishing your basement which is approximately $35 per square foot. it all depends on whether you will include a bathroom, kitchen, etc. The total cost of adding a basement can vary considerably. It can be up to $80,000 but easily exceed $250,000. Of course, if you already have a basement and are looking to expand it or have a crawl space, costs will change as support processes take place.
It is also important to note that not all homes are ideal for this type of supplement. Houses with wooden constructions and light exterior siding are much easier to work with compared to houses covered with masonry. Sometimes, homeowners decide to set up a basement to create a rental apartment. In such a case, a walkway (i.e. a separate entrance) should be included, as well as plumbing, electrical etc. For this type of project, there are many rules and regulations that must be followed according to the Building Code of your region. It is not as simple as finishing your basement. However, adding a rental space will certainly increase the resale value of your building. Keep in mind that you will need to check with your city if such a project is feasible.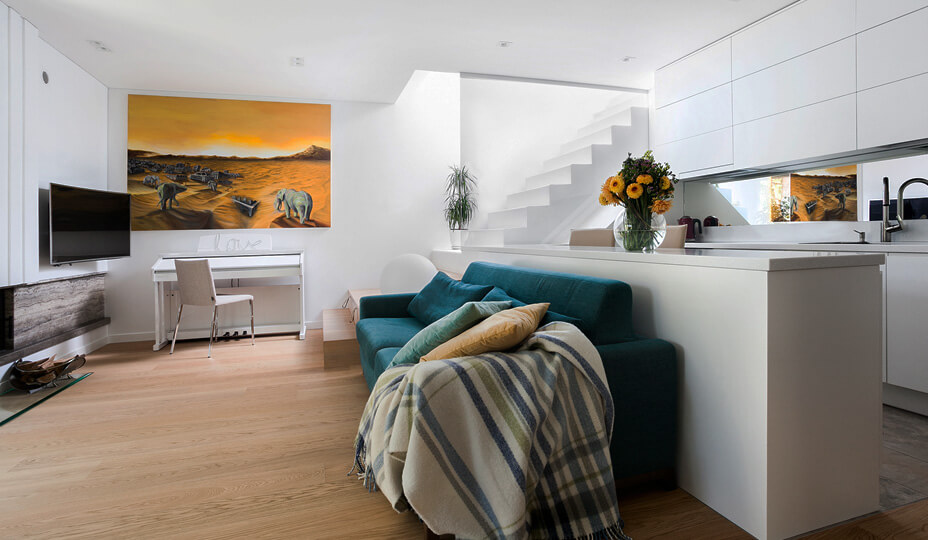 Cost to Convert Your Attic
Converting your attic is also a great idea! However, if the roof is not at least 7 feet above the base (or "floor") of your attic for at least 50% of the space area, you will need to raise it. The cost to do this varies between $30 and $45 per square foot, which is about $30,000 for an average-sized bungalow. Note that the previously mentioned height should be taken into account without including the ceiling and the actual floor materials. Given that this type of work affects the overall structure of your home, you will need to hire a structural engineer to check the feasibility of the project.
We know the best home addition contractors out there!
We are proud to say we have the best verification process in the entire industry. Each and every contractor we work with has endured a rigorous 360° verification process. We check their financial solvency, their legal history, customer references, their licenses, their insurance policies and much more! When you decide to receive quotes from our renovation contractors, you receive their updated verification reports. Your risks when pursuing these renovations are minimized, as you will not have to check contractors. We have already taken care of it for you!
A renovation advisor with you every step of the way
In addition to having a database of 360 ° Verified Contractors, we also have updated consultants dedicated to guiding you through every step of the way. They will take into account your needs and desires and will take up to 3 home contractors to compete against each other and provide you with quotes. They will help you understand their ratings, so you will certainly end up with fair price ratings.
Contact us now to get in touch with our Renovation Advisors!
https://www.renovcoottawa.com/wp-content/uploads/2021/01/basement_renovation_montreal_5.jpg
750
1000
Renovco Ottawa
https://www.renovco.com/wp-content/uploads/2014/11/renovco-airmiles.png
Renovco Ottawa
2021-03-23 15:04:09
2021-09-03 11:55:39
2021 Home Addition Costs | Toronto vs Montreal