8 Ideas For A Unique Kitchen Backsplash
Renovate your kitchen and do not know what to choose for the backsplash? Often, the first idea that comes to mind is white ceramics. However, there are so many materials available in the market. From brick to wood to glass, you will surely find rear kitchen ideas, thanks to our renovation experts!
1- Exposed brick backsplash
If you live in an urban area like Montreal or Toronto, it is very possible that your wall is hiding bricks. Although not a popular choice, leaving the bricks exposed as your backsplash is a great way to pay homage to the history of an old house. Since the brick is porous, adding a protective plexiglass barrier can help make cleaning easier. Painting the bricks with white can also add a contemporary feel.
2- Extraordinary ceramic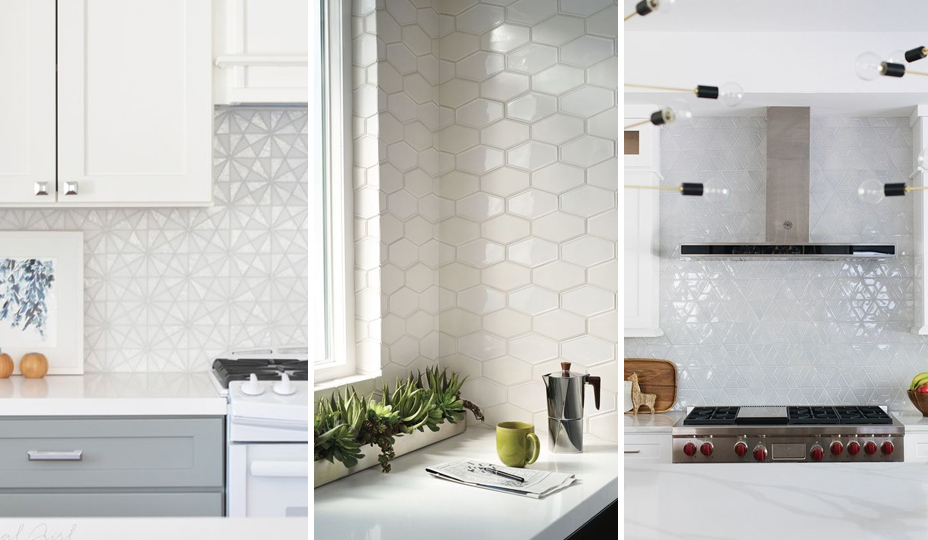 Ceramics is the most popular choice for kitchen backsplash. Importers It is important to know that choosing ceramics does not mean that you should choose plain white tiles! There is a large group of types of pottery on the market, so you are only limited by your imagination. There are different choices of shape, colour and even structure. You can choose a high gloss or matte finish, depending on your taste. Be careful that high gloss finishes will show stains more clearly than a matte finish. For 2021, matte black ceramics is an important trend!
3- Wood panelling gives warmth to your kitchen backsplash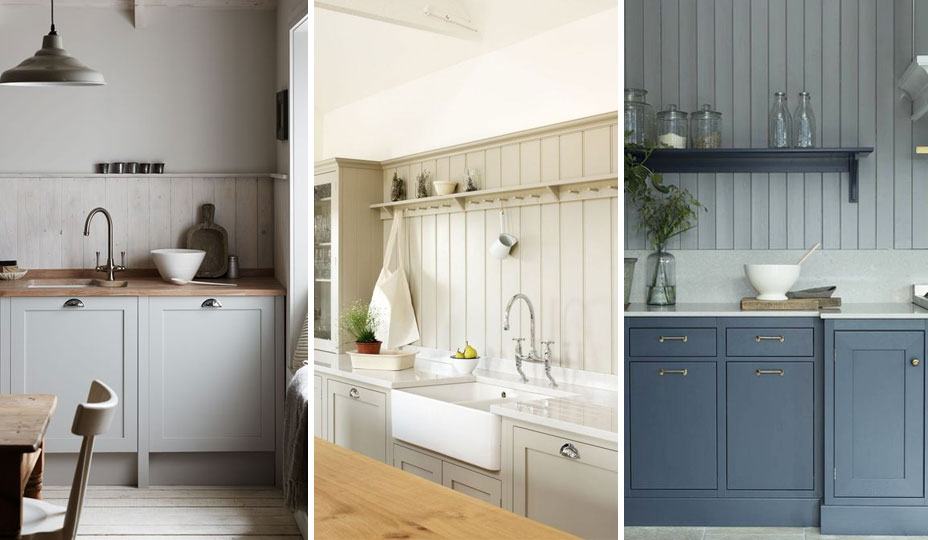 If you love farmhouse style, then wood panelling is the right choice for you. It brings warmness to the space with its country charm. It comes in many widths and can be installed vertically or horizontally. For a more Scandinavian look, choose a wider plank.
4- Copper or stainless steel for an industrial backsplash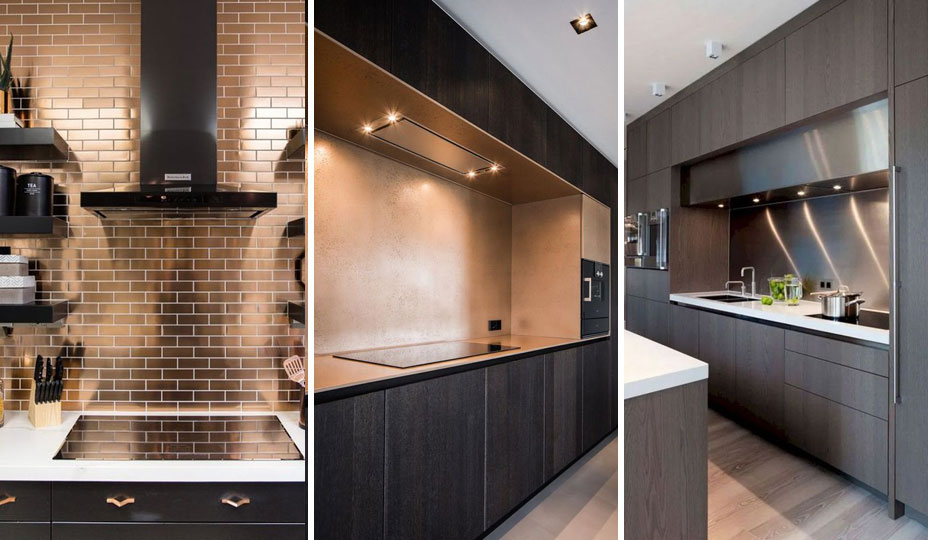 Stainless steel is the foundation of any industrial kitchen. Whether it is for countertops or backsplash, stainless steel is a very low maintenance material. Can be found on single sheets or in squares. Copper, which was in style for a long time, is turning back into kitchens. Gold finishes are also shown in high-end kitchens.
5- Vintage ceramics that are being restored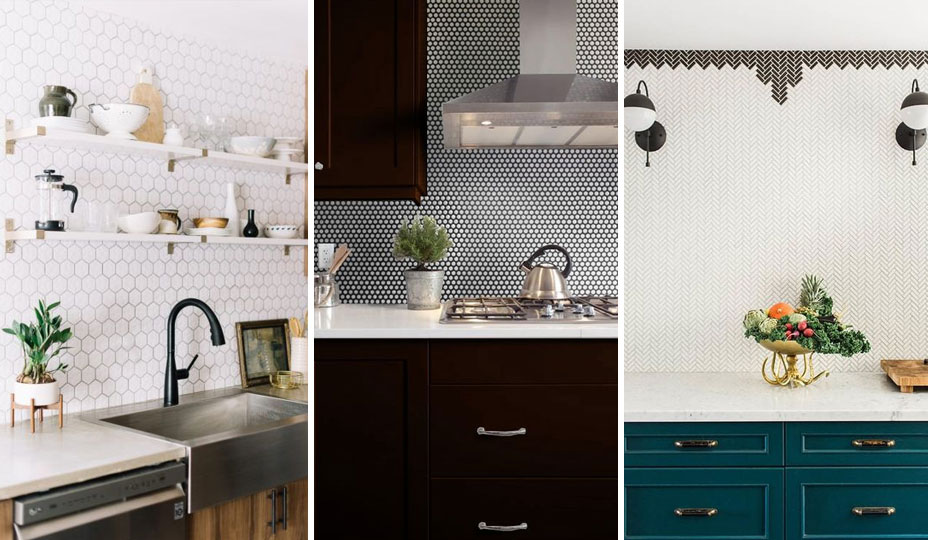 We all remember looking at the penny tile in our grandmother's bathroom or in the old urban apartments. By mixing them with a modern kitchen, you can make them stylish! Small hexagonal tiles, a modern flair in the classic penny, are becoming a popular trend in kitchen countertops. They are available in marble or ceramics. Scalloped tiles are also coming back, giving the appearance of flower petals or scales.
6- Pay attention to the backsplash of the natural stone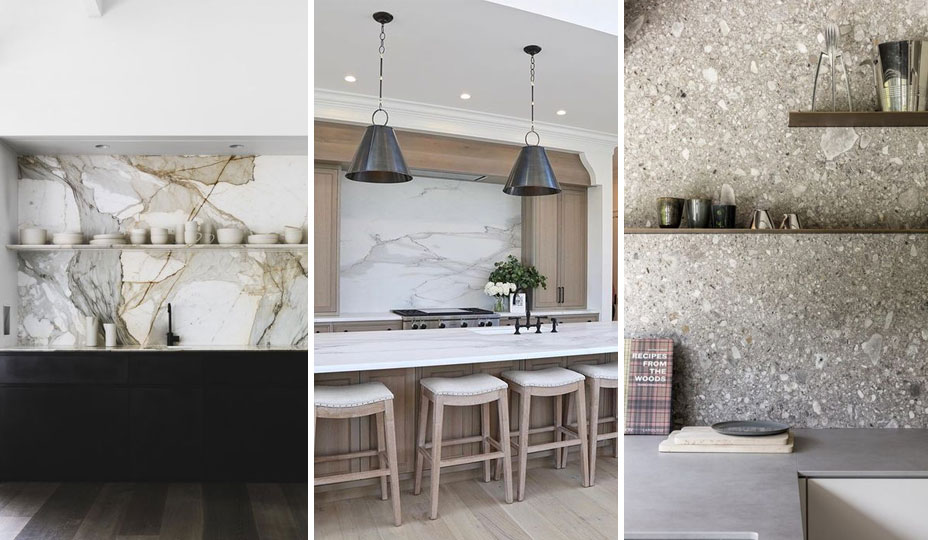 Natural stone is the rage in kitchens! As a consistently high trend, it is used for countertops as much as for kitchen backsplash. It can go behind the lid of the polygon or even cover it. Marble, granite and quartz are among the most popular choices of natural material.
7- Glass for a contemporary touch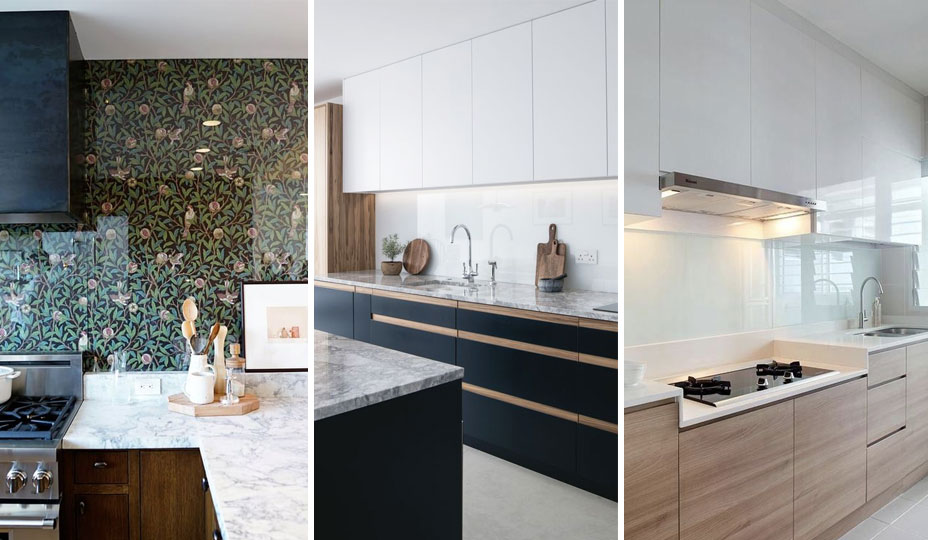 For an ultra-modern look, plexiglass or glass is the right choice. Plexiglas is a cheap choice that is easy to install. To add a little flair, consider placing the wallpaper behind the plexiglass. It's a quick and easy way to add personality to your kitchen!
8- A clean wall, exposed as a backsplash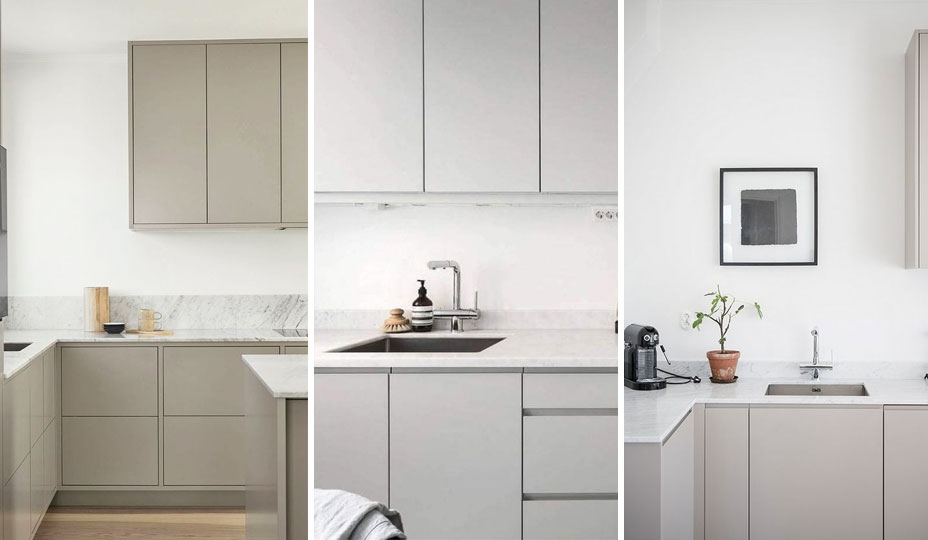 Another option is to leave your kitchen wall exposed, or just continue your counter to the wall to create a half backsplash. If you leave your wall exposed, make sure you get an easily washable paint finish. This is certainly the most cost-effective choice of all!
Find a contractor for a kitchen renovation
The backsplash of the kitchen is an important part of a renovation, however, there are a host of other details to consider. For example, the kitchen island should be functional, the kitchen layout should be ergonomic and the choice of materials reasonable. To learn all about kitchen renovations, see our Blog.
We understand the difficulties that come with finding a reliable, high-quality contractor for your project, so let's get rid of that stress! Our Renovation Experts can invite Verified Contractors to submit quotes for your renovation and help you choose which one brings the most value to you. Contact us now to get started!
https://www.renovcoottawa.com/wp-content/uploads/2014/10/kitchen_renovation_montreal_30.jpg
750
1000
Renovco Ottawa
https://www.renovco.com/wp-content/uploads/2014/11/renovco-airmiles.png
Renovco Ottawa
2021-03-16 13:19:46
2021-09-03 12:00:55
8 Ideas For A Unique Kitchen Backsplash