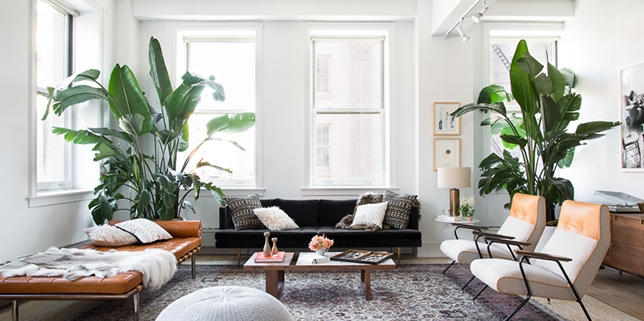 5 Ideas For Living Room Renovation
Whether it's a large-scale living room renovation project or a do-it-yourself rehab, you'll adore your newly remodeled living room. But you'll love it, even more, when it comes time to sell and your living room renovation projects realize a high return on investment (ROI). These living room renovation ideas are sure to pay off upon resale. Here is a good reason to renovate your living room and the whole house. We have 5 ideas that always work to make a renovation project look fantastic!
5 ideas for living room renovation:
Expand Your Space
New Front Entry Door
Light With New Windows
Perfect Color
Extra Space
Expand Your Living Room
Update Windows And Treatments
Living rooms traditionally were kept tight and compact to conserve energy. But with the open floor plan movement coupled with today's need for more space, home buyers expect living rooms that are larger than ever.
If you have a room adjoining the living room that you don't mind sacrificing, you can remove an interior non-load-bearing wall and take over that space. While a messy job, it's not all that complicated and it can be done by a motivated homeowner. Just make absolutely sure that the wall is not load-bearing. Cap electrical wires under permit or hire an electrician to do the job.
One alternative to an open plan is a broken plan home, which provides small niches of privacy while still maintaining an overall sense of openness. So if you want a proper living room renovation you need proper expanded ambient too.
Make Your Front Entry Door Look Better For Your Living Room Renovation
Do you want a home remodel project that does double duty? If your living room is at the front of your house, installing a new entry door or freshening up your current door accomplishes two things for the price of one. Not only does it charge up your home's exterior curb appeal, but it also adds new sparkle to your front living room. According to Remodeling magazine's Cost vs. Value Report, a new entry door has a higher ROI than nearly every other home project, bringing back over 91 percent of its cost upon sale.
Let in the Light With New Windows
Living rooms are the ones that are projected to spend the most time, and nothing helps better than natural light streaming through your windows. If you're like other homeowners, your living room windows just might be tired, drafty, and sorely lacking in the light transmittal. Give your window spaces life by replacing them with new windows. Remodeling's Cost vs. Value Report notes that new windows recoup a healthy 70 to 75 percent of their original cost.
With this mid-century modern influenced living room, Washington, DC's Balodemas Architects created generously sized windows to let a maximum amount of natural light pour in. Living Room Renovation needs light improvement.
Choose the Perfect Color Palette For Your Living Room Renovation Project
In no other room of the house is color so important as in the living room. Whether it's used for hanging out, watching movies, reading, or sipping wine, the living room always gets plenty of face time. With so much attention focused on this area, the color scheme must be spot-on perfect.
Interior painting is usually one of those no-brainer ROI projects. Because the cost of tools and materials is so incredibly low, you're sure to realize great returns in buyer appeal.
Choose a living room color palette that appeals to a majority of buyers. White, gray, beige, and other neutrals lead the pack in terms of colors that tend to be mutually liked. Brown, gold, and earthy orange push the living room's color register to bolder reaches, capturing the attention of would-be buyers. Deep blue living rooms communicate a sense of rich tradition, while lighter blues evoke the breezy, carefree feeling of a day at the seaside.
Create Faux Extra Space
Whether or not you have bumped out a wall to make more living room space, you'll still want to create the illusion of greater space on the cheap with simple techniques:
Ceiling: Make sure that the ceiling is white, in order to avoid a claustrophobic feeling.
Area Rug: Don't make the mistake of having an area rug that is too small. Aim for between 10 to 20 inches of bare floor space between the edges of the rug and the walls.
Statement Piece: A large, colorful, or otherwise showy statement piece like a chandelier captures the eye and makes the room feel larger.
Shelves: Mount shelves high, near the ceiling, to pull the eye upward.
Storage: Build or purchase storage units that hug close to the wall. Getting the clutter out of sight vastly improves the look of any room and instantly makes it feel larger.
CONTACT US FOR YOUR LIVING ROOM RENOVATION PROJECT! INCREASE THE VALUE OF YOUR HOME!
https://www.renovcoottawa.com/wp-content/uploads/2019/10/living-room-renovation-ideas.jpg
428
644
Renovco Ottawa
https://www.renovco.com/wp-content/uploads/2014/11/renovco-airmiles.png
Renovco Ottawa
2019-10-22 14:58:56
2021-09-02 09:19:48
5 Ideas For Living Room Renovation