Bathroom Trends: Top 10 Trends for 2021
Looking to renovate your bathroom? Before getting started, take a look at which trends are all going crazy for 2021! Neutral colours, a mix of materials, bathroom sinks that steal the show…We've combined the top 2021 bathroom trends to help you decide what your new space should look like!
1. Nude colours are a must!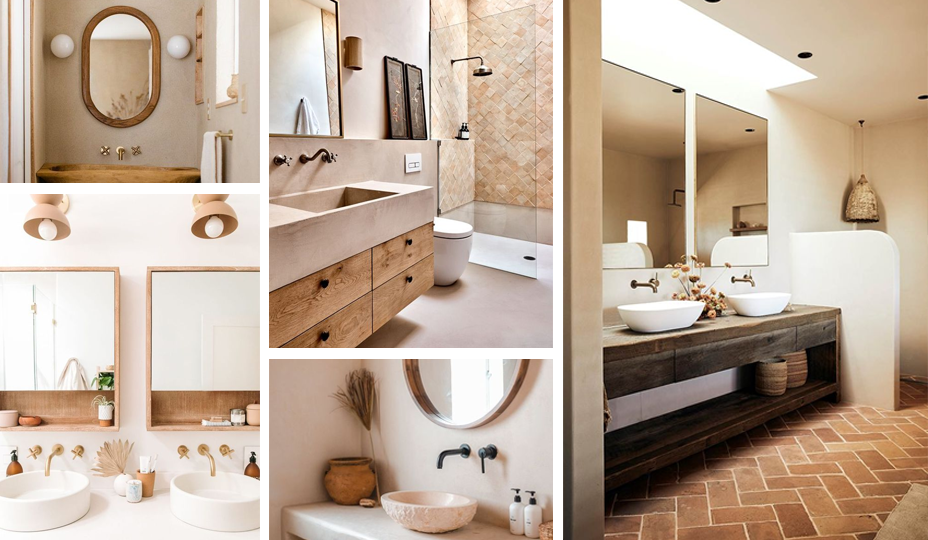 For this year, we definitely need to go back to basics and nude colours are a perfect way to make it happen! These colours come to us directly from our environments like the sky or the ocean. To incorporate nude colours in your decor, you have to do more than simply paint the walls! It's essential that you also add various basic bathroom materials with these colours, like ceramics, a type of sink, light coloured wood! 
2. A constant trend: jungle bathrooms! 
They can't be missed : those dreamy bathrooms, flooded with luscious plants! The trend is a part of the biophilic interior design manifesto, taking from nature what nature has best to offer, building relaxing environments.  
How to integrate it: of course the first step is to have a ton of plants hanging from every corner of the room! You can convert one wall into a lush green wall, natural material for the ceramics, a freestanding bath, an irregularly shaped sink, all inspired by nature! As for colours, you can go from pure whites, greys and greens. 
3. Matte White Fittings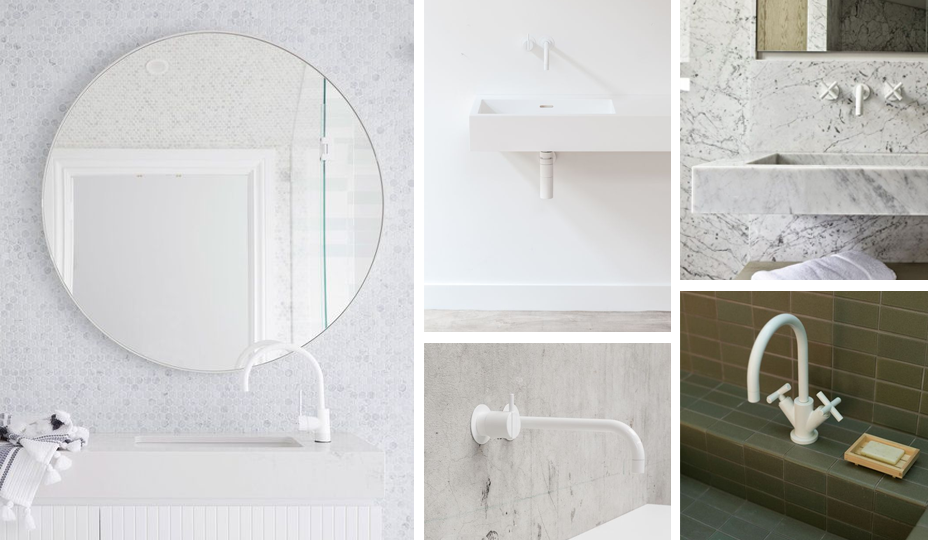 This trend is a rather acquired taste. An increasing number of people are getting matte white fittings in their bathrooms. Given the minimalist nature of the colour, this look works well in modern and simple bathrooms. 
Integrating the trend: Go for simple looking bathroom vanity. Unique bathroom fittings should be mixed with simple-looking tiling so they can be at the forefront of your bathroom's design. It's great to get an open or glass-walled shower as well. If white isn't for you, go for black matte fittings which are still on-trend. 
4.Open Showers Are The Way to Go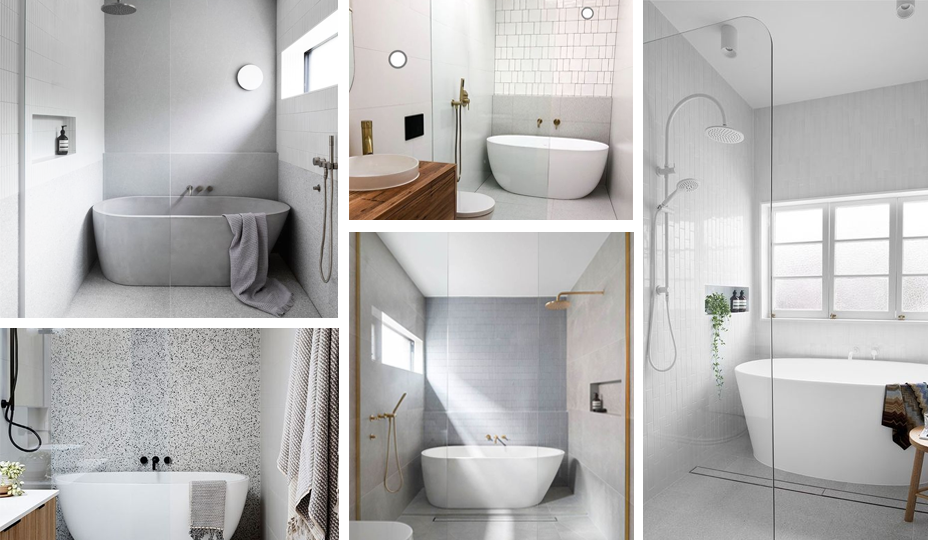 In terms of showers, there are many various kinds on the market. Still, open-concept Italian showers are quite trendy – particularly those that are multi-functional and fully equipped: misting system, integrated bench, ambient lighting, anti-fog mirror, linear drain, etc. The new trend is also to add the tub in the shower area! A shower/bath space can be divided from the rest of the bathroom with a glass wall. The advantage of such a look? The bathroom looks a lot more spacious. We usually notice separating walls with black frames – giving the space a loft-like look.
How to include it before committing to this look, it's important to think of practicality. A shower-bath can be a great idea, but not so useful on a daily use basis. Any water or soap residues not only end up at the bottom of your shower but also your bath if you have them both mixed as one. If your space allows, we suggest going for an open shower and a separate bathtub.
5. Fluted, coloured smoked glass showers attract the most attention!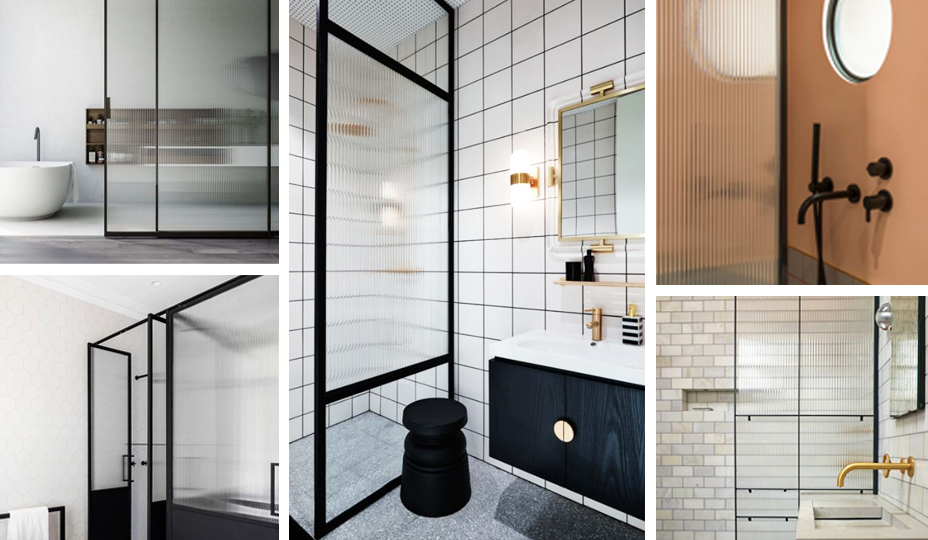 Open style showers have all of our attention in 2021! But what better than to make a little twist to its design? We love a shower glass with smokey or golden colours and a fluted texture as a final touch. Unlike clear glass screens, coloured or textured glass is easier to clean. Who likes a soap stain anyway? Not only are they trendy, but they are also useful! 
How to integrate it: Choose a look that is complementary to the rest of your bathroom's design. Smoked glass goes perfectly with a Bauhaus style, whereas a fluted glass is perfect with a classic or farmhouse decor.  
6. A Mix of Everything for a Stylish Look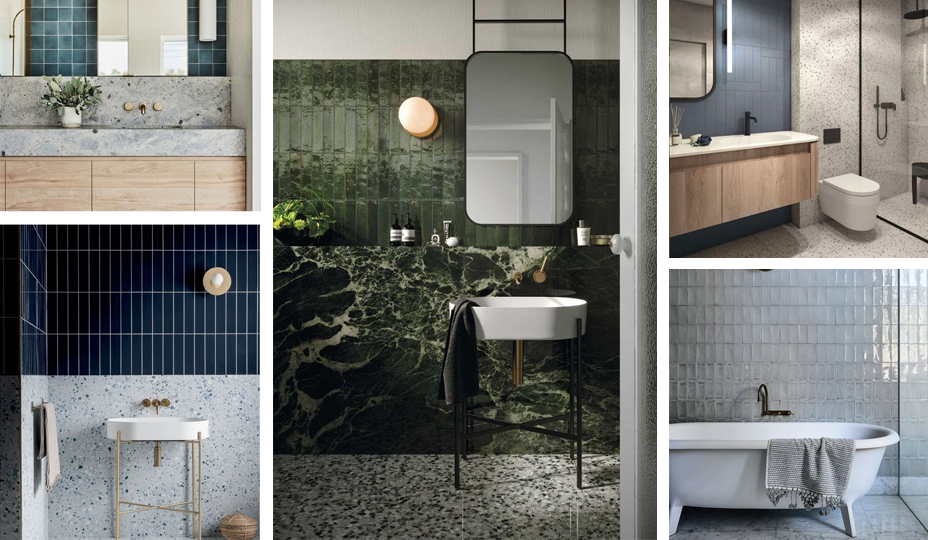 If you want to stand out with a brilliant bathroom in 2021, you absolutely require a combination of many materials for your decor. You can have textured woods with glossy elements, from glass to ceramics, or even combine different interior design styles together: like Scandinavian with industrial, traditional with mid-century…  
How to integrate it: This specific trend can become too intense if the different materials have too many colours or textures! A tip: pick elements that are in the same colour range. 
7. Kitchen Island Looking Vanities Vanities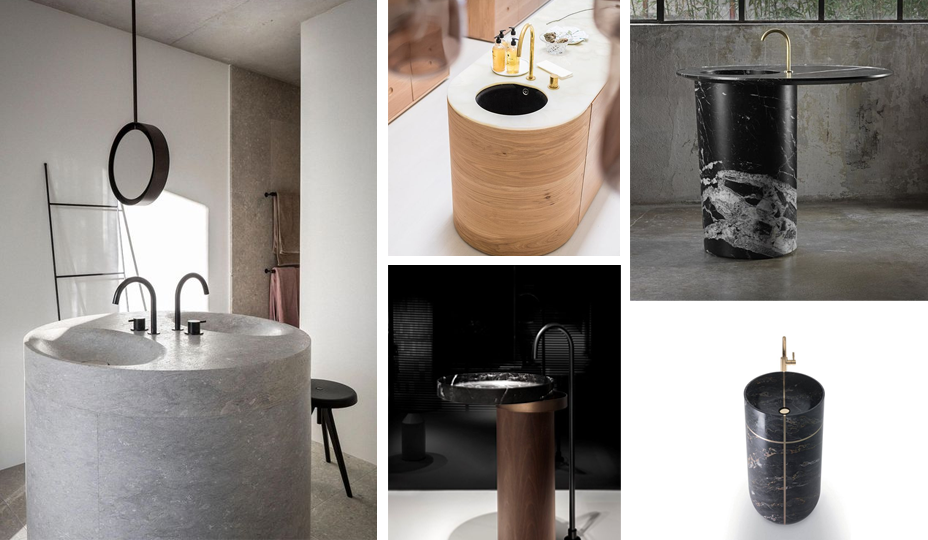 Double-sink vanities are coming back in full force! Even though, instead of being side-to-side, they are installed in an island-like vanity. This concept is very much like a kitchen island.
How to integrate it: this trend needs a little more space, but provides a lot more storage space! As it is a little hard to combine this type of vanity, it's strongly advised to get the help of an interior designer.
8. Your bathroom, an oasis !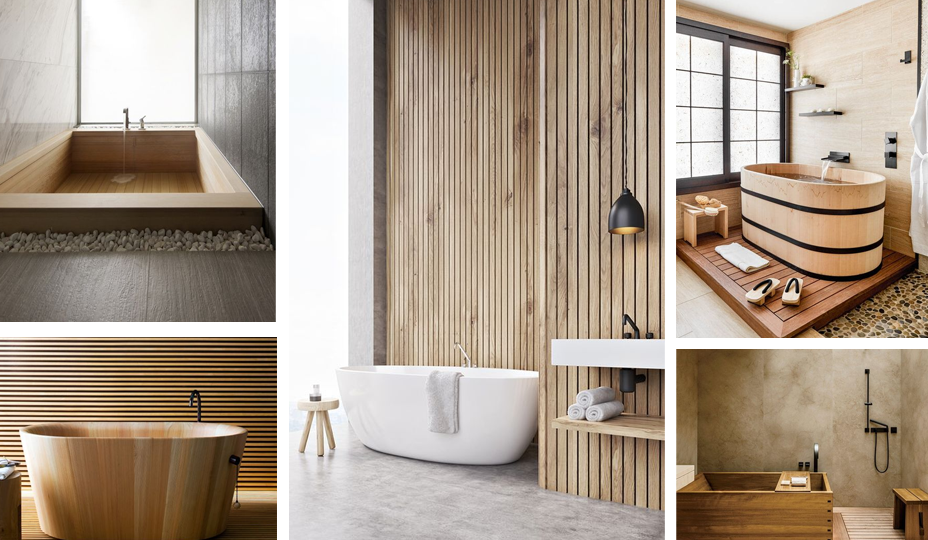 Raise your hand if you want your very own spa at home! This can be done with an easy transformation of a traditional bathroom by having a freestanding bath as a focal point. Zen materials should be predominant as they create a calming environment.  
How to incorporate it: Use natural materials such as wood or handmade ceramics. Avoid contrasting colours and go for more neutral tones instead. 
9. Go crazy on sinks !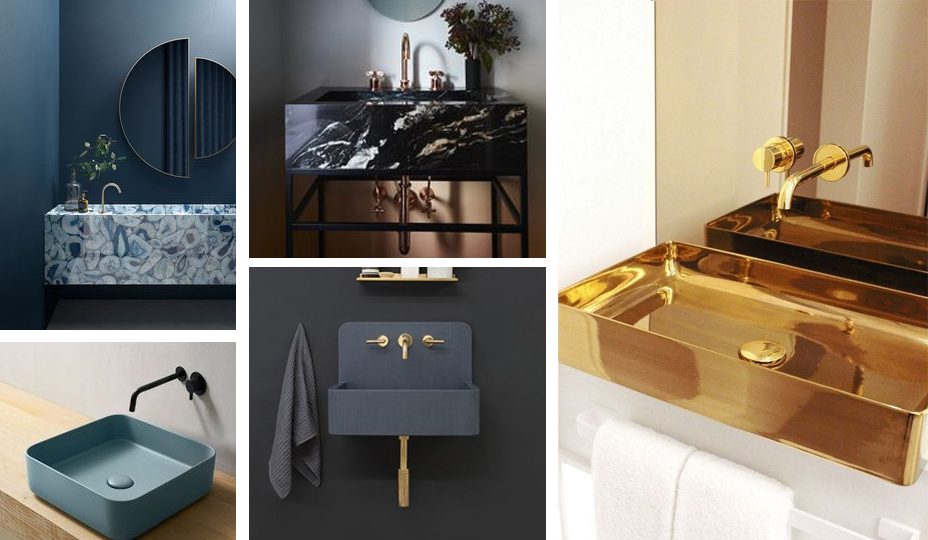 Even if they are colourful, glossy or have atypical shapes, bathroom sinks have had a makeover this year! You can also find choices made entirely of massive rocks or stone, perfect for a cabin in the woods. 
How to integrate it: If you want to have it for a while, go for a more neutral colour. Even though, if you do want an outstanding look, go for a fashionable colour or even a golden sink! Woush, impressive! 
10. Bathroom Lighting Musts for 2021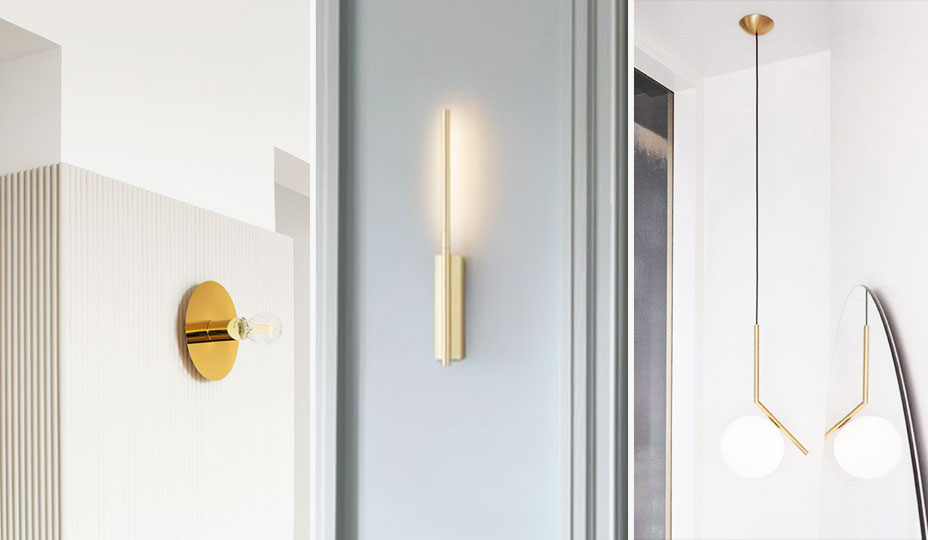 Lighting is incredibly valuable in your bathroom. Not only for aesthetic purposes but also for usage. This year's trend is headed towards minimalist and linear lighting, which permits other elements in the bathroom to shine brilliantly. Light fixtures and appliqués are also famous but will be characterized by simple and pure lines.
How to incorporate it: If you plan on remodelling your entire bathroom, consider installing light strips between walls and the dropped ceiling. If that's not possible, go for a mirror with integrated lighting.
https://www.renovcoottawa.com/wp-content/uploads/2019/12/1475008637592-1-1.jpeg
725
966
Renovco Ottawa
https://www.renovco.com/wp-content/uploads/2014/11/renovco-airmiles.png
Renovco Ottawa
2021-01-12 14:22:19
2021-09-03 11:34:52
Bathroom Trends: Top 10 Trends for 2021