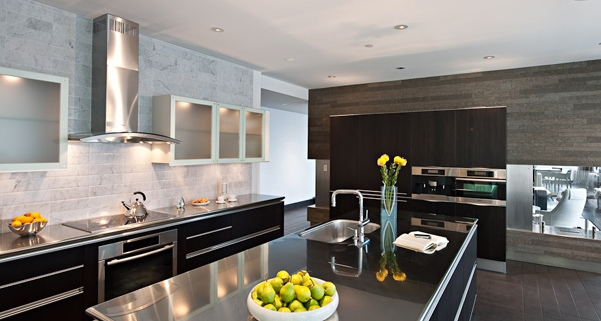 Kitchen and bathroom renovations are the two most popular renovations among homeowners. Whether you are improving your closets as part of your kitchen renovation or getting a new custom-built vanity to refresh your aged bathroom, you have a decision to make. And that decision includes a countertop.
Here at Renovco Ottawa, we believe in providing our clients with all the knowledge they need to make renovation decisions that are right for them. Every client, every family, every lifestyle is different. Thus, there is no one-size-fits-all solution when it comes to choosing construction specifications. In this case, we have combined a variety of options, with different aesthetic and functional purposes to help you choose the countertop that is suitable for your home.
1. Quartz countertop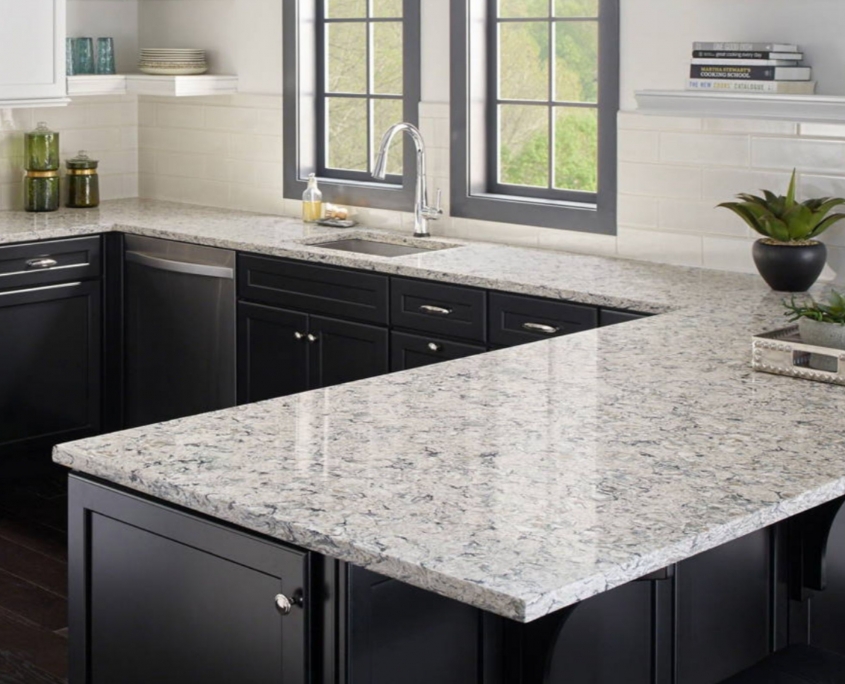 Undoubtedly, quartz countertops are the most popular choice among homeowners here in Ottawa. Over 90% of new units built in Ottawa come equipped with quartz countertops. Quartz countertops are made up of approximately 95% natural quartz and 5% polymer resins. Quartz countertops are the most popular choice among builders and owners, as they combine a great aesthetic with minimal durability and maintenance. Quartz is resistant to heat, stains, and corrosion.
2. Granite Countertop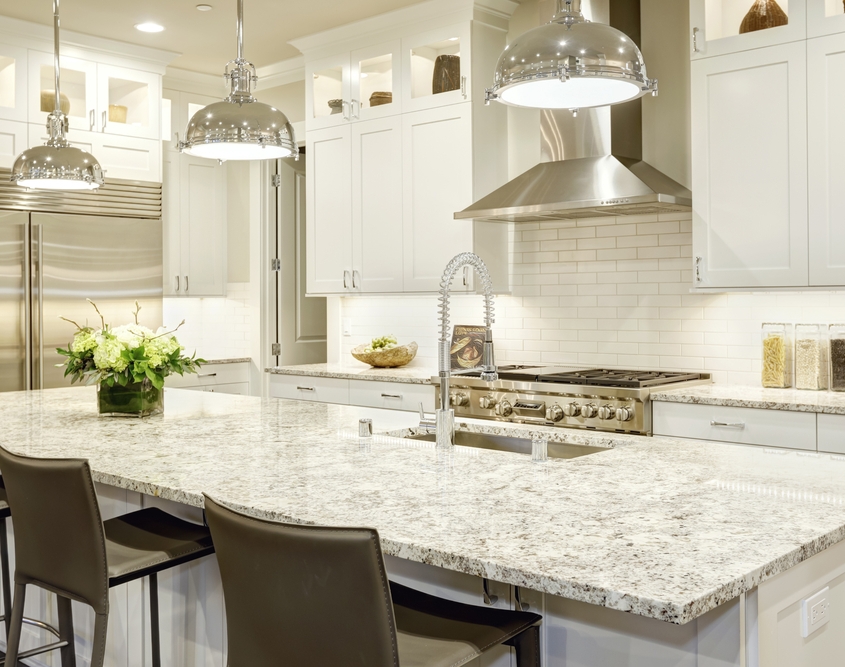 Granite countertops are made up of natural granite collected from the ground. Similar to quartz, granite countertops are resistant to heat, debris, and cracks. To be resistant to staining, granite needs to be sealed. The adhesive will sink into the porous granite gaps to prevent damage to your tables. Importers It is important to note that unattended spills can still cause staining over time.
3. Marble countertop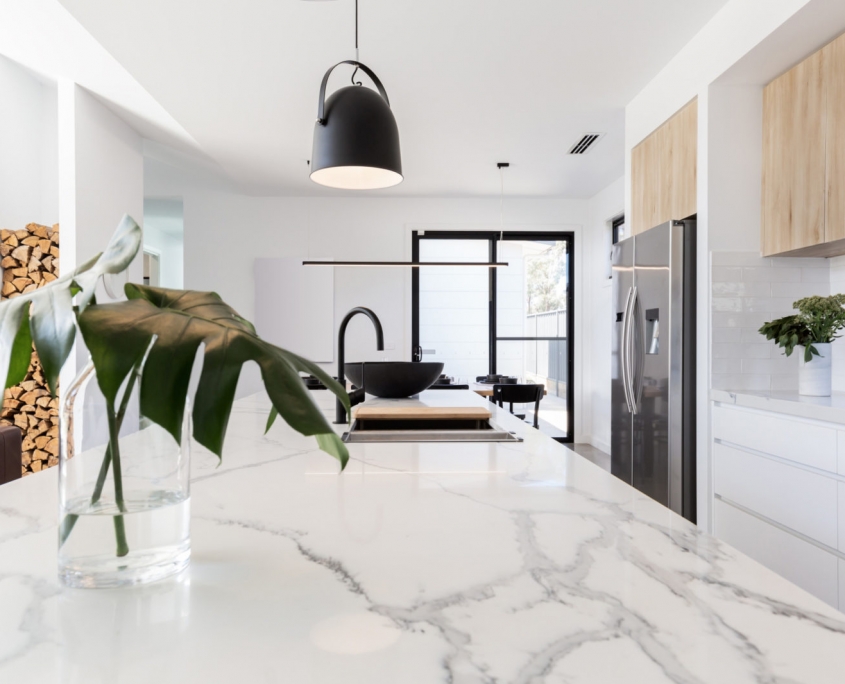 A marble is a metamorphic stone that may be found in the mountains. Formed by recrystallization of limestone under heat and pressure. Veining found in the marble pieces is formed by mineral deposits, which makes every single piece of marble completely unique. These are impurities such as salts, sludge, and clays, which occurred during the recrystallization process. Unlike granite and quartz, marble is actually quite high maintenance. It is not heat resistant, can be torn down much more easily than the other countertop options on our list, and you need to be very careful when it comes to cleaning marble countertops. Generally, only products that can be used in one's hand are safe to use for cleaning marble countertops.
4. Laminate Countertop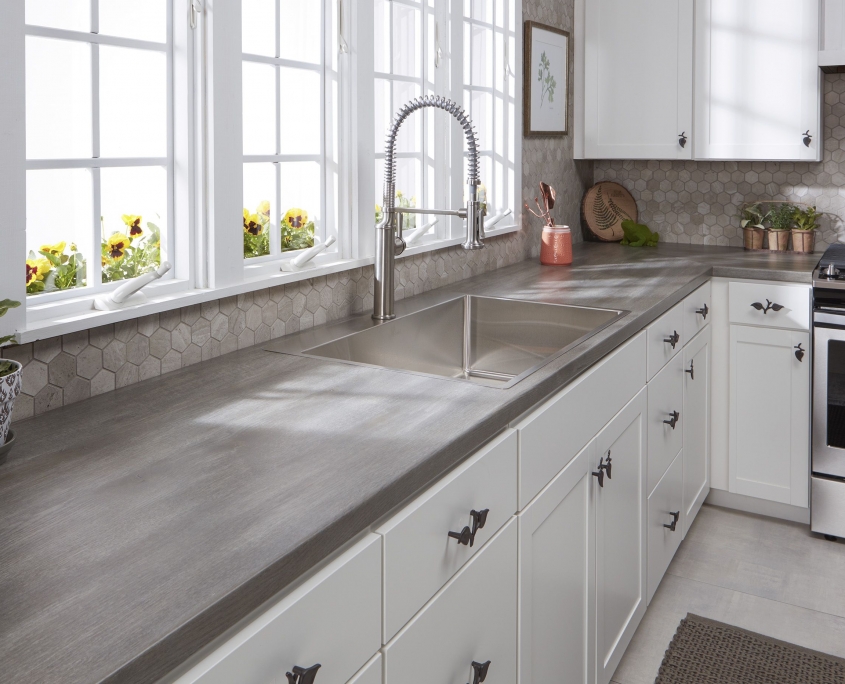 Laminate countertops are made up of layers of plastic, bonded to particleboard or kraft paper. Made popular back in the 60s, you will encounter laminate countertops in many elder homes. Although not as popular as quartz or granite these days, laminate countertops are certainly the most cost-effective option when it comes to building on a budget. Modern, high-pressure laminate countertops are also durable and much more aesthetically pleasing than their counterparts from the 60s. Laminate countertops are quite lightweight and easy to install. However, they are not as durable or strong as stone or marble and may be damaged when cutting in the kitchen, if a cutting board is not used to protect the surface.
5. Solid surface countertop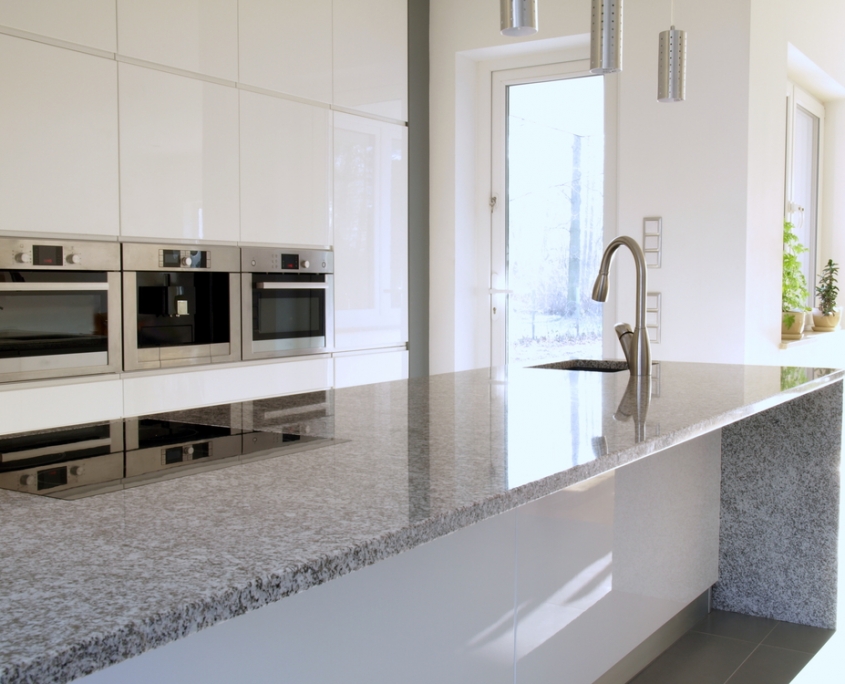 Solid surface countertops, popularly known as Corian (which is a brand started in 1967), are man-made stone, composed of 66% minerals and 33% fabricated polymer. Solid surface countertops are not prone to scratches, nor are they heat resistant, so it is recommended to use both dimples and cutting boards when it comes to Corian countertops. Corian is generally perceived as a cheaper alternative to natural stone and ranks somewhere between laminate and quartz in terms of price.
6. Stainless steel countertop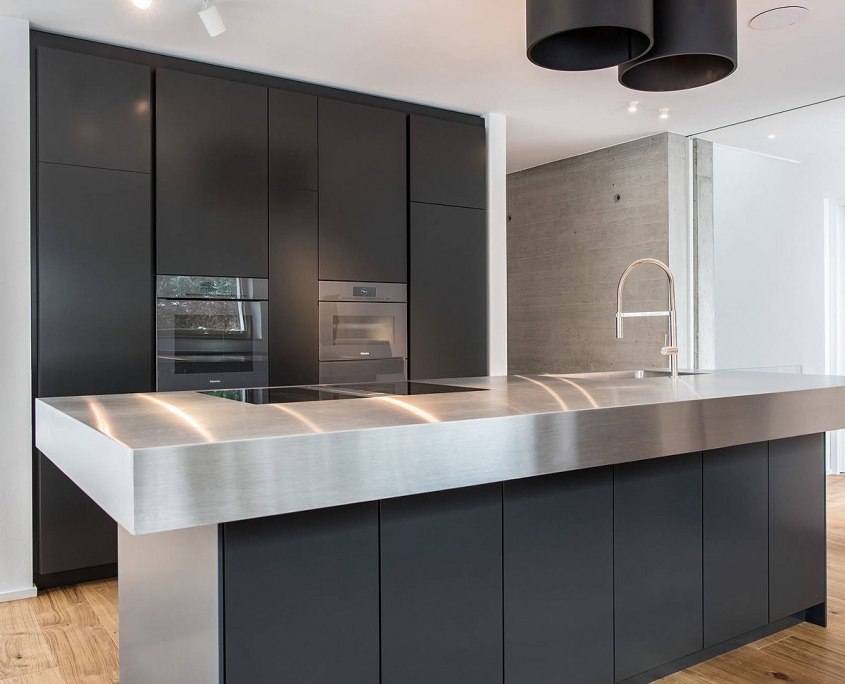 Although rarely seen in a residential setting, stainless steel countertops have been the surface of choice for chefs for decades. The stainless steel countertop is resistant to water, heat, and stains. Although they are not protected from scratches or damage, they are quite durable. In addition, the stainless steel table offers a unique, contemporary look when furnished in a residential kitchen. Stainless steel counters usually cost about the same as quartz countertops.
These are 6 of the most popular options when it comes to choosing a countertop. Once we have considered the composition and pros and cons of each of these options, we hope you are able to decide which product is the right option for your home.
https://www.renovcoottawa.com/wp-content/uploads/2021/05/Stainless-Steel-Kitchen-Countertop.jpg
401
601
Renovco Ottawa
https://www.renovco.com/wp-content/uploads/2014/11/renovco-airmiles.png
Renovco Ottawa
2021-05-04 12:37:11
2021-11-05 19:23:48
Countertop Options for Your Home Renovation