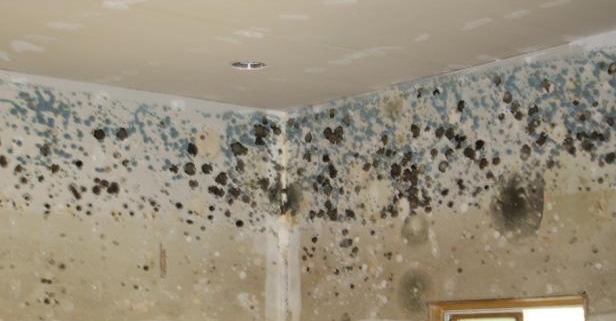 What is mold?
Mold in your home can make you sick, especially in some cases if you have allergies or asthma. Mold exposure for a long time can irritate your eyes, skin, throat, nose, also lungs. Also, mold is a type of fungus that consists of small organisms that are found almost everywhere. They can be different colors white, orange, green, black, or purple. Mold in nature plays an important role, breaking down dead leaves, plants, and trees. Molds reproduce by means of tiny, lightweight spores that travel through the air. Mold cleanup ideas.
Mold spores in small amounts are usually harmless, but they can start growing once they land on a damp spot in your home. While they are growing on a surface that they have landed, spores can be released into the air where they can be easily inhaled. Health problems will start to appear if you are sensitive to mold.
Some molds and yeasts cause food spoilage or disease, others play an important role in biodegradation or in the production of antibiotics, beverages, various foods, and enzymes. Mold growth requires moisture from different sources like washing, cooking, air humidifiers, condensation or leaks. Poor ventilation also contributes to higher humidity levels and leads to condensation which affects mold growth.
Where does mold grow?
Mold grows everywhere that food is provided for them, your walls, carpet, floors, appliances, or furniture. You're most likely to see mold in damp places such as kitchens, bathrooms, laundry rooms, basements, and crawl spaces.
Types of mold.
Rhizopus stolonifer is one of the more common types,, also known as black bread mold. It is a type of mold that enjoys other foods such as fruits and vegetables. 

Penicillium is another well-known type of mold from which the antibiotic penicillin is derived. It can be found in a variety of places, including water-damaged structures as well as various foods. 

Alternaria is another type of mold that usually occurs in damp places indoors, such as under leaky sinks or showers.

Aspergillus is often found on dusti, indoors, powdery food items, and building materials such as drywall

Another type of mold is Cladosporium which can grow in either warm or cool areas. It usually tends to appear on fabrics and wood surfaces.
Prevention and protection.
Controlling moisture is the main key to preventing mold from growing. It is also important to maintain the home well ventilated and cleanup.
Main causes of humidity in the home:
The breath of pets and people

Usage of water for cooking and washing

Moisture in the air because of rainy or humid days

Water leaks

Living in a building that has tightly-sealed windows and doors
An advice from the Environmental Protection Agency (EPA) says that people aim for a humidity level below 60%. You must dry up and clean up wet materials within 2 days because that is what it takes for mold to grow. Disinfect, clean up, and dry surfaces prone to mold growth. Improve airflow at home by opening closet doors more frequently and moving furniture far from walls to provide better ventilation to confined spaces. 
Build a new home or renovate an old one with mold-resistant products. Mold-resistant drywall, mold-resistant Sheetrock, and mold inhibitors for paints are the mold-resistant products. Moisture-resistant drywall is especially valuable in areas such as laundry rooms, kitchens, bathrooms, and basements. There might be different procedures in cleanup and removing mold from painted walls or drywall. 
How to remove mold from painted walls
Try to take any fabric material, electrical equipment, decorative items, and furniture pieces away from the affected area. Protect the surrounding surfaces, cover the windows, floor, and vents with plastic sheets.

Cleanup the walls using a sponge dampened with warm water and a mild dishwashing liquid to remove any dirt.

We recommend you in cases where the mold spots are small to try using natural cleaning. Mix white vinegar with warm water and apply the solution on the affected surface. If the natural method is not showing the desired results, then you need to apply stronger mold removal.
How to remove mold from drywall
Cover the surrounding areas with plastic sheeting to prevent mold spores.

Make sure that you mark a slightly larger section than the visible mold patch as unseen mold spores have probably already affected the adjacent areas.

Use a knife to cut out the affected sections.

Remove the affected patch of drywall and set it down on the plastic sheeting.

Don't forget to clean up the room with a HEPA vacuum to remove any loose mold spores.

Consider painting the wall with a mold-resistant paint.
Mold cleanup ideas
To ensure appropriate safety and efficient results when cleaning mold off walls make sure you:
Work in an area that is well-ventilated.

Wear protective gear – rubber gloves, protective glasses, long sleeves and pants, and a dust mask.

Keep children and pets away from the mold affected area.

Never mix bleach with ammonia as it results in a highly toxic vapor. 

If you have experienced extensive water damage to your home don't try to DIY. The mold on the walls will most likely be toxic black mold.
If mold is spread in larger areas over 10 sq. feet, you might need professional help to get rid of mold on walls. It may grow in places that are difficult to reach or has affected household materials that cannot be easily cleaned or replaced. Using professional mold removal services is the best way to get rid of mold for good and save you plenty of time. The remediation process will be quick and efficient and the living environment in your home will be fresh again.
WHY CHOOSE RENOVCO?
Our teams of experts are always ready to serve you, whether you would like to design your dream kitchen, remodel a bathroom, finish the basement, create a new home extension, renovate your office or get your home restored after a flood or fire, you can count on Renovco!
Renovco has a smartly identifiable Unique Concept. From emergency work reconstruction, content handling and cleaning, warehousing, mold remediation, Ozone treatment, and Fire-line system to a distribution channel and one-stop-shop for design services. This clever solution is translating to become, not only an exclusive competency that Renovco enjoys but also a profound peace-of-mind feature that clients treasure.
Ever since its beginning, Renovco promptly became the leader in renovation and restoration services.
The full spectrum approach adopted by Renovco's Management, from being general contractors to restoration experts to a fully equipped design center has earned Renovco the spot lead in the construction field.
Licensed, Bonded and Insured

Member of the APCHQ

Accredited by the IICRC Professional (Cleanup Trust Certified) and the OCCQ (BBB in Quebec)

In house professionals of trade to guarantee premium service and quality

Winner of the PROFIT 500: Canada's fastest-growing companies

Winner of the Consumer Choice Award for the last 4 consecutive years

24/7 emergency services after disaster

Comprehensive "turn-key" professional solution.
https://www.renovcoottawa.com/wp-content/uploads/2020/02/1405462980676.jpeg
462
616
Renovco Ottawa
https://www.renovcoottawa.com/wp-content/uploads/2014/11/renovco-logo2.png
Renovco Ottawa
2020-02-18 16:01:02
2021-09-03 12:44:22
Mold Cleanup Ideas.