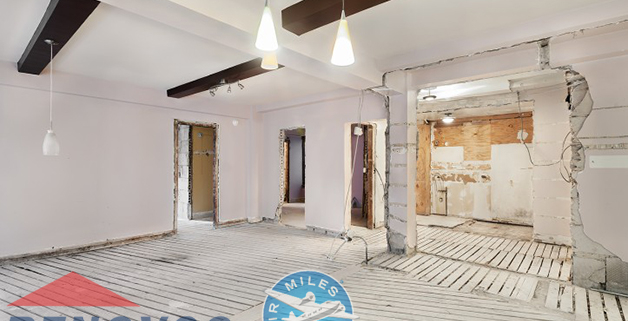 4 Benefits of Home Renovation
A home renovation may seem a few expensive and time-consuming but after that, you will thank yourself for doing it. Why do we say that? There are many reasons that make us suggest you renovate your home after a certain time. It does not matter if you renovate the whole house or only 2 rooms. What matters is to give your home a new and relaxing look. But in addition, renovating the house means also creating advantages in its comfort and value.
4 Benefits of Home Renovation
Increases Property Value
Giving a fresh coat of paint to new fixtures or repair of the walls is enough to increase your property value. Of course, the more repairs and renovating, and also quality, the more this value increases.
Maximize the living Space
Home renovation gives you the opportunity of adding space to your home. Maximizing living space is another benefit of home renovation. That's because it offers your family more privacy and comfort than your current home. Renovco Ottawa is specialized in realizing your requirements and also giving your home the result you always wanted.
Reduce Maintenance
Renovating certain features within your home, there will be less maintenance to deal with in the future. Waiting longer to repair or replace these features can be costly in the long-run, so a remodel can add some financial relief to homeowners.
Adds comfort
Remodelling your home structures like the kitchen, bedroom or bathroom will provide comfort to your home. The comfort of getting a brand new start at home and a clean slate to build from is one of the many benefits of a home renovation. During your renovations, you can create your own home style, finishing the basement, or completing one of many other exciting projects.
Why Us?
Our teams of experts are always ready to serve you, whether you would like to design your dream bedroom, remodel a bathroom, finish the basement, create a new home extension, renovate your office or get your home restored after a flood or fire, or maybe just for a new look, you can count on Renovco!
Renovco has a smartly identifiable Unique Concept. From emergency work reconstruction, content handling and cleaning, warehousing, mould remediation, Ozone treatment, and Fire-line system to a distribution channel and one-stop-shop for design services. This clever solution is translating to become, not only an exclusive competency that Renovco enjoys but also a profound peace-of-mind feature that clients treasure.
So, feel free to contact us here.
https://www.renovcoottawa.com/wp-content/uploads/2020/07/home-renovation.jpg
418
628
Renovco Ottawa
https://www.renovco.com/wp-content/uploads/2014/11/renovco-airmiles.png
Renovco Ottawa
2020-07-27 18:37:34
2021-09-03 11:47:18
4 Benefits of Home Renovation